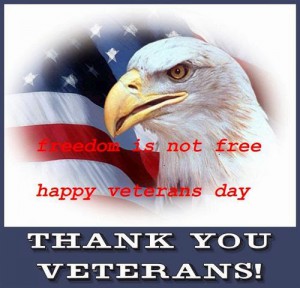 In recognition of Veterans Day 2014, we would like to reflect on the service provided by our men and women in uniform serving both at home and overseas.
At Spring-Green, we have a special reverence for those who serve. Spring-Green's chairman Tom Hofer—a veteran of the Navy who served in the Vietnam War as a pilot conducting anti-submarine missions—and many of our franchise owners, too, have served our nation with distinction. People like Jim Anderson, Mike Bell, Matt Denney, Lenny Geibel, Eric Chapman, Roger Grose, Jim Hoelsworth, Kevin Holker and Bruce Mohns are just some of our franchise owners who have honored our country. Tom Warfel, business consultant at the Spring-Green support center, served on active duty with the Marines from February 2001 through February 2005. A member of International Franchise Association's VetFran program, an initiative developed during the Gulf War to facilitate the process of owning a franchise, Spring-Green provides up to $5,000 off the initial franchise fee for qualified veterans.
Spring-Green is also proud to have been voted one of the best franchises for veterans by Military Times' 2014 "Best for Vets" ranking, earning commendations for the assistance and franchise fee discounts it provides. Spring-Green is happy to assist veterans and make the process of owning and running a Spring-Green Lawn Care as easy as possible.
Military veterans exhibit exactly the kind of traits that make a franchisee successful. Intelligence, discipline and an ability to see a task through to its successful completion, these abilities and more are innate to both members of the military and Spring-Green franchisees.
Once again, Spring-Green Lawn Care wishes all members of our armed forces a very happy Veterans Day.