A Diversified Set of Services to Increase Revenue
America is a diverse country, both geographically and demographically. The agronomic needs of the turf and trees in Fayetteville, Arkansas, are drastically different than in Chicago, Illinois. Customer expectations widely differ, too.
Since 1977, Spring Green has been developing services tailored to the varying needs of the neighborhoods and communities it services across the country. Rest assured, one of our first efforts when considering your interest in becoming a Spring Green franchise owner is a deep analysis of your market, customer expectations and the agronomic variances of your area.
Our products and services* include:
Lawn Fertilization and Weed Control that help customers' lawns get and stay healthy and green.
Insect Control that covers crane flies, fire ants, mosquitoes and fleas and ticks.
Disease Mitigation including moss, brown patches and grassy weeds.
Additional Services including overseeding, core aeration, irrigation system maintenance, lime treatments, ornamental bed weed control, structural pest control, and perimeter pest control.
$943,404 Average Gross Sales Per Franchised Business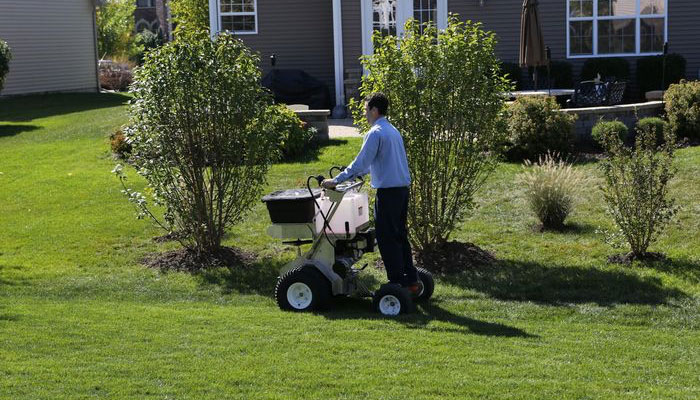 *Services available may vary by state and licensing requirements.