Investment
There are several factors that will determine your start-up costs, such as territory size and whether you have qualifying vehicles and equipment. Spring Green will assist in determining the size of the territory, your equipment needs, as assist in creating a plan for a strategic partnership. We will also work with you to identify unique incentives or credits to aid in offset your upfront costs.
In addition to upfront capital requirements, opening a Spring Green territory requires a minimum investment with a strong P&L and a fit credit background. For qualified candidates, Spring Green may assist in financing a portion of the opening costs.
Having a strong financial plan is a critical part of getting started on the right foot. Being a business owner, you already understand this. At Spring Green we believe having the right partner is first and the right market second. If the first two conditions are met, then we'll work with you to secure the funding to build the right financing plan.
"Without their capability of financing us, we likely wouldn't be franchise owners—it's just another benefit of Spring Green."

Ursula Novellino, Spring Green Franchise Owner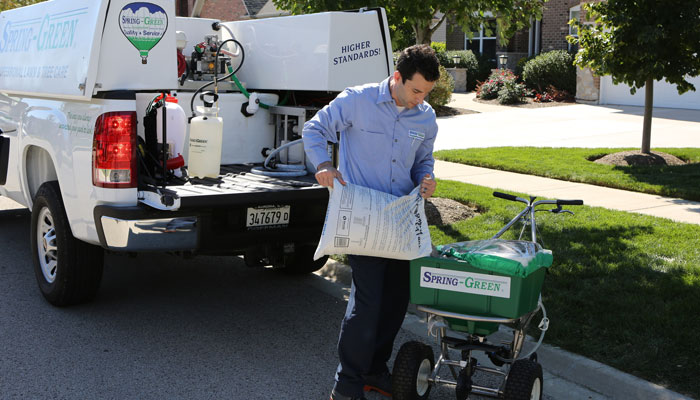 Learn more about how Spring Green can grow your business. Contact us.