Dedicated Business Consultants
Your Business Consultant Has Your Back
Your business consultant is more than just a coach. They'll know you, your family, your business and your dreams and aspirations. They help you identify the Strengths, Weaknesses, Opportunities and Threats of achieving your goals and growing your Spring Green business. They will incorporate your vision into a plan for the business. After all, that's why you decided to go into business for yourself!
We make it personal. Every business owner has different skills, so tailoring an organizational plan, business plan and training plan to your existing staff and business just makes sense.
Annual Business & Marketing Planning with an eye toward your three-year and five-year plans.
Strategic Planning focusing on the importance of your staff's growth and development.
Professional Development Seminars help keep your frontline team members growing.
Manager Training refines and improves their skills and knowledge of the business.
Regional Peer Group Meetings with business owners who share their knowledge and best practices and hold each other accountable to continuous improvement.
National Training Conference with our very own vendor expo and continuing education about new products, equipment, marketing programs and operations.
Spring Green franchise owners gave our support and training a 98% positive rating.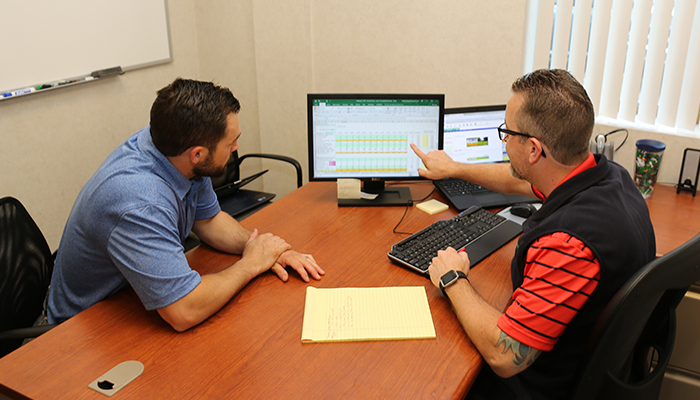 Learn more about how Spring Green can grow your business. Contact us.