With Improved Operations Come Greater Profits
As the owner of a Green Industry business, you have acquired a deep reservoir of operational knowledge and experience. That background will serve you well as you learn the Spring Green model and our proprietary tools and technologies. Our approach to operations has been developed through many years of communication with our franchise partners, many trials, tests and refinements. Our work gives you a dependable roadmap that leads to a thriving Spring Green business and greater financial security for you and your family. By learning how to execute the fundamentals of our operations, you'll understand
Marketing and Sales Systems that generate a high percentage of the new business for our franchise owners.
Service Programs that broaden your customer offerings and your cross-selling opportunities with total lawn and tree care products and pest control services.
Office Functions that streamline yours and your staff's daily responsibilities.
Customer Service approaches that secure relationships with existing customers and attract new ones.
Equipment Operations designed to maximize efficiencies, lower overhead and improve bottom lines.
65.7% is the average gross profit margin for independent Spring Green Franchise Owners.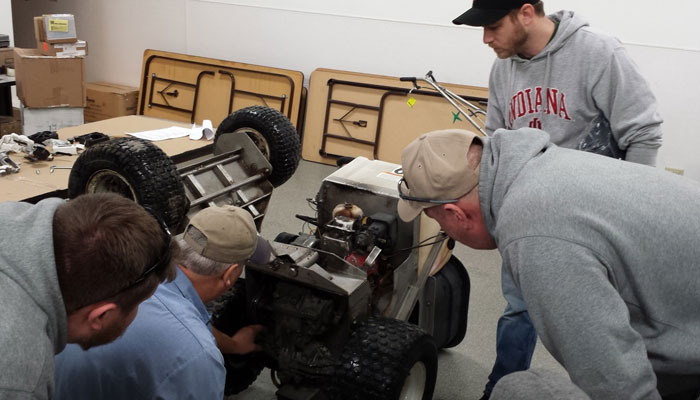 Learn more about how Spring Green can grow your business. Contact us.