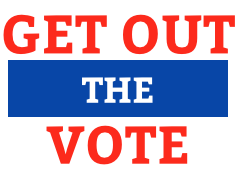 On November 4th voters around the country will turn out and elect all 435 of our nation's representatives, 33 senators, 38 governors, 46 state legislators, and a countless number of local elected officials.
At Spring-Green Lawn Care, we know the value of voting. In fact, much of the great work we do is owed in part to elections. To begin with, Spring-Green's National Advisory Council, which is elected by area franchisees, helps new and existing franchises provide the kind of quality lawn care customers have come to expect. Run by experienced franchises, the National Advisory Council gives franchisees support and guidance befitting all great leaders, which shows in the work all franchises do nationwide.
In many ways, Spring-Green is also voted for by Americans every time one of its lawn care experts is called upon to make their lawn beautiful. Each year, scores of Americans cast their votes of confidence for Spring-Green, a bipartisan showing of support if there ever was one!
Named in September as one of Military Times "Best for Vets" franchises in recognition of the company's efforts to provide military veterans opportunities to own a franchise, it's clear that Spring-Green Lawn Care stands in support for the principles that make America great.
Voting is an easy task with long-term ramifications, so get out the vote this election! You'll be glad you did.