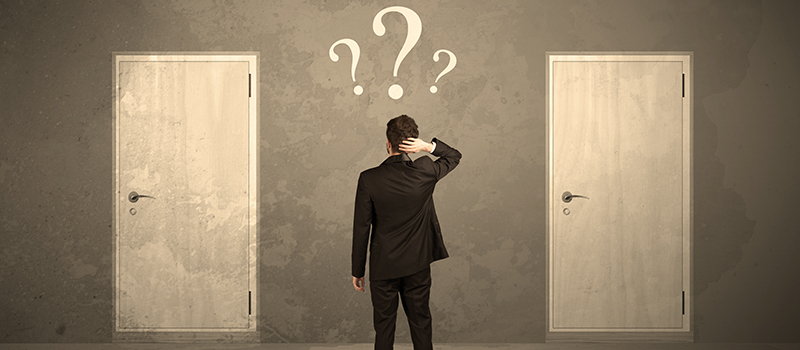 You are ready to embrace your entrepreneurial spirit and develop your own green industry business. Congratulations! Maybe you have been wrestling with whether or not you want to build your business the DIY way or sign on with an established franchise system that gives you the benefit of their experience and support. Read on for the pros and cons to help you make the best decision for you and your family.
The DIY way
If you dream of being your own boss, then owning a green industry business on your own is probably the best route for you. But be warned, by starting a new business, you are accepting an increased risk of business failure. The Small Business Administration (SBA) cites information from the Bureau of Labor Statistics found that "about half of all new establishments survive five years or more and about one-third survive 10 years or more." There is a lot to know and learn when starting a new venture. Having good support is key. Being able to call on people who have the answers to your questions may be the difference between success and failure. A franchise system will provide the support you need but, if you decide to go out on your own, it is vital that you have a good accountant, business coach/planner and attorney by your side.
You may think that starting your own green industry business and bypassing franchise fees or other costs associated with franchising is a smart move because it will save you money. While the support and resources that a franchise offers may cost more upfront, they can prove highly advantageous in the long term.
An established franchise
Still not sure if joining an established green industry franchise, such as Spring-Green Lawn Care, is the right decision for you? One of the obvious advantages to choosing a franchise operation over a DIY business is the support staff that will be at your side. Each department works with you to make sure that your location opens smoothly, your staff is properly trained and every question you have is answered. You are never alone when you have a franchise team supporting you. Another reason to consider a franchise organization is the brand awareness and recognition that you receive instantly. The established regional or national presence that a franchise provides can be an instant boom to your bottom line.
Resources
There are many reasons Spring-Green has been in business for almost 40 years and business owners just like you continue partnering with us. We make every effort to harness all successes and failures of our 40 years in lawn care and share it with every franchise owner. Our marketing and technology is a fully realized digital platform that engages your customers and best prospects, promoting your business online to generate inquiries. Finally, the support you receive as a Spring-Green franchise owner is ongoing, from the day you sign the papers throughout every stage of your growth and development.
Joining with an established franchise also means you receive the benefit of a group of like-minded franchise owners. They can offer advice and guidance, contributing to the franchise's collective knowledge and helping your business in the process. From sharing insights into business practices or providing tips on handling lawn issues, your fellow franchise owners are a great resource for you to accelerate the success of your business.
Contact Spring-Green to learn how you could benefit from our almost 40 years of collective knowledge in the green industry to ensure your financial future. Discover how we can help your green industry business expand and diversify. Call 1-800-777-8608 or visit us at www.growmygreenindustrybusiness.com.