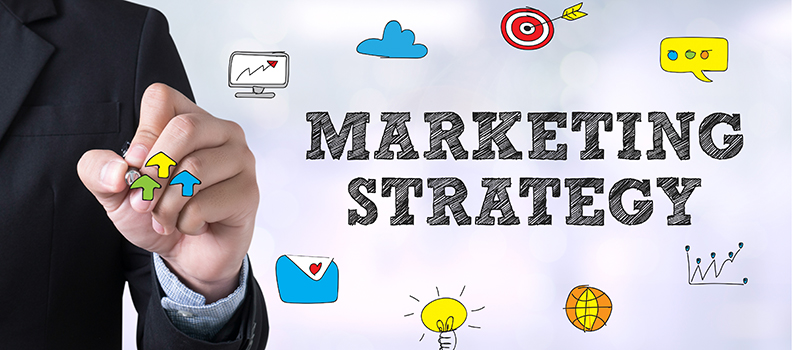 The world of marketing for a green industry business continues to evolve. Adhering to the methods that worked even 10 years ago is no longer an effective way to keep your business going, much less boost sales. After almost 40 years Spring-Green Lawn Care has built a solid foundation, and we are constantly looking for ways to better market our services, introduce new ideas to enhance operational efficiencies and improve training to benefit our franchise owners in our quickly evolving world. Read on for our top five marketing tactics for boosting sales.
Tactic No. 1—Go online.
Today's consumer rarely makes any decision without consulting the internet first. Having an online presence is crucial to gain their business and establish trust. Your website is a direct marketing piece that is always available. It's important to have an up-to-date, functional website that answers the questions your customers have. Email marketing is another great way to establish yourself as the expert in lawn care for your area. Providing information and helping your customers is a great way to "make the sale." People like to work with vendors they know, like and trust.
Tactic No. 2—Follow your customers.
Social media plays a big role in most people's lives today. A presence on Facebook, Twitter and other outlets are vital to your lawn care business's marketing success. Facebook is a great place to start, particularly in terms of targeting potential customers in your areas. The site allows you to specify who sees your lawn care advertisement, from people in a specific age range to only those who are homeowners.
Tactic No. 3—Be mobile friendly.
Another area of marketing that is important to consider for any business, not just those in the green industry, is ensuring your company's website is mobile friendly. If your site isn't optimized for viewing on mobile devices, you will be losing potential customers. Over 50 percent of our website traffic comes from mobile devices; the stats are probably similar for you, too.
Tactic No. 4—Track your efforts.
Using all the online efforts available to your lawn care business is great, but equally important is tracking where your new leads come from and where you are in the sales process with them. Spring-Green's industry leading marketing and technology platform provides franchise owners with whatever assistance they may need. Spring-Green's support includes marketing analytics to constantly monitor results in real time, as well as assistance with the set­up and optimization of your web pages and monitoring of your reputation on social media.
Tactic No. 5—Responsiveness still counts.
How customers find you may have changed, but the basics of good, old fashioned customer service remain vitally important to boosting sales for your green industry business. That is why Spring-Green offers franchise owners the use of our National Call Center to handle inbound and outbound calls, particularly during the peak selling seasons. The call center is an extension of your local office insuring you can maximize your time, respond to every inquiry and focus on providing superior customer service. Responding in a timely manner to new inquiries and current customer questions is essential. People today expect immediate action and not delivering may cause them to take their business elsewhere.
Spring-Green's industry leading marketing and technology helps franchise owners stay ahead of the curve. See how it could benefit your green industry business as well. Contact Spring-Green to learn how we can help your green industry business expand and diversify. Call 1-800-777-8608 or visit us at www.growmygreenindustrybusiness.com.