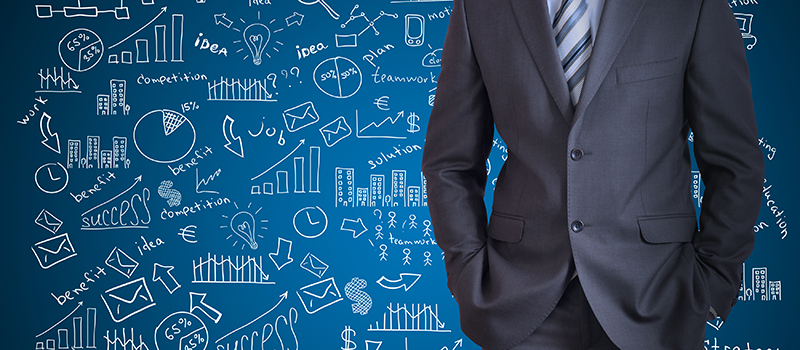 Confidence in the lawn and landscape industry has grown over 2016. Lawn & Landscape's 2016 State of the Industry report indicated that median revenue increased over 2015, and more and more company owners expressed optimism and confidence about the odds of growing their revenue in 2016 versus 2015. If the mood is generally positive, what are some trends that green industry companies need to be aware of to keep the outlook positive in 2017?
Maintenance, such as lawn mowing, weed control and fertilization, is your moneymaker, but design and build is catching up. Last year 36 percent of those surveyed said maintenance was their biggest source of income, but only 28 percent listed it as the leader in 2016. Meanwhile, design and build increased from 15 to 22 percent in the survey. Overall, landscape and mowing maintenance still accounted for 42 percent of gross revenue for the industry, so it is definitely still the top trend and area of focus for most businesses.
Water management, such as irrigation and landscape drainage, is becoming more and more important. Across the country, an increasing number of areas are dealing with drought and decreasing water resources. Often just as difficult to manage is the problems that result from sudden heavy rains. Handling these two issues will continue to be a trend for those in the green industry in the future.
Millennial employees will continue to shape your business in the year ahead. What millennials value may surprise you—for instance schedule flexibility is often a higher priority for them than money. Regardless of whether you welcome the younger generation with open arms or are a bit more hesitant, millennials will be shaping your company for the foreseeable future, getting ahead of the curve in terms of what attracts and retains this workforce is in your best interest. Finding qualified labor can be a challenge, but once you do, the key to retaining them in today's work climate appears to be starting salaries based on experience and offering increases based on merit. Spring-Green Lawn Care understands the challenges associated with hiring and retaining employees that is why Spring-Green offers training support for franchise owners.
Overtime rules changed as of December 1. Are you prepared? The Department of Labor has estimated that the changes to the law will affect 4.2 million workers. Not only will this affect how your employees are paid, but also it impacts your record keeping. Spring-Green's ongoing support is there to assist you in understanding regulation changes like these, so you are in business for yourself, but never by yourself.
Healthcare costs continue to impact most small business owners. There are basically three options for handling the Affordable Care Act as a business owner: drop coverage entirely, and pay the fine; opt for plans under the Bronze level with higher deductibles and the option of a health savings account; or create a hybrid plan using self-insurance, although this typically works better for businesses with more than 500 employees.
Technology and its impact on your green industry business aren't going anywhere. Staying abreast of the latest options is vital — from Facebook Live, which can serve as a free TV station to promote your business, to whatever communication options you use to stay in contact with your employees. Spring-Green's marketing and technology support helps keep franchise owners ahead of their competitors.
A generational shift in attitudes about lawn maintenance appears to be underway, with the younger demographic appearing more willing to pay someone else to care for their lawn. In the past, younger homeowners were more inclined to handle yard and lawn maintenance themselves. This change in attitude helps explain the positive outlook for the green industry.
For more, check out Lawn & Landscape's 2016 State of the Industry report.
Staying on top of lawn and landscape trends is essential for success in the green industry, and Spring-Green's 40 years in the industry can help. Contact Spring-Green to learn how we can help your green industry business expand and diversify. Call 1-800-777-8608 or visit us at www.growmygreenindustrybusiness.com.