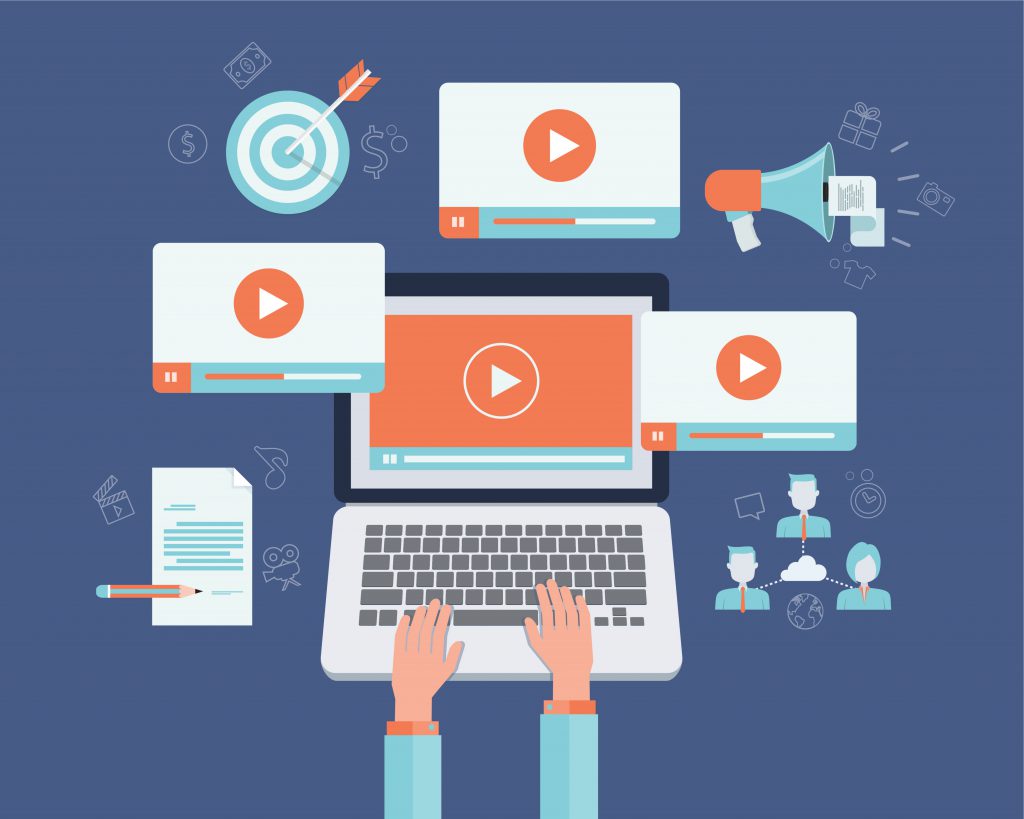 A key component to any business's success is attracting new customers and exploring new demographics. This exercise, however, can be one of the most challenging and most costly. Many businesses are finding traction using video marketing. Video content is one of the hottest topics in any marketer's mindset these days. A new study on small business marketer behavior reveals an increased focus on video marketing as well as using videos to get found on search. According to a recent study, 64% of businesses surveyed that video is the most effective form of online marketing content. 50% of those queried stated that creating was a key strategic objective to help grow their business. Best practices can help your business grow using video marketing to tap into new markets effectively. Let's drill down on some tips to help you optimize and succeed.
The Ultimate Guide to Your Video Marketing Strategy
The Case for Video Marketing is Strong
Video is versatile – One piece of solid video content has many legs. You can gain a lot of traction in your marketing efforts with video marketing because of its versatility. Video is perfect for a wide range of marketing uses, including social media and websites, as well as to promote podcasts, blogs, newsletters, or graphics.
Production of video content is easier than ever – Yes, of course extravagant video shoots can run thousands of dollars and turn out amazing, but that doesn't have to be the case. If budgets are smaller, a simple smartphone and free editing software can get you well on your way to a production process for your business's videos.
Consumers love video – From TikTok and YouTube to the boom of online courses, consumers have a strong appetite for video content. In fact, many businesses find that static content performs significantly lower than video content in A/B testing exercises.
Video marketing gets results – HubSpot reports that video content brings 82% higher results than other kinds of content. Engagement and conversions are better with the use of video.
Video is good for organic search – For non-marketers, organic search is traffic that comes to your website naturally, when the user is looking for a phrase like "the best landscaper in my area," and they find you. This is the coveted new customer who comes to you without you having to spend money to reel them in.
How Video Marketing Efforts Can Attract New Demographics
Video encourages shares – Video posts on social media are more likely to be shared. So, you share it with your audience and your audience shares it with theirs. See how easy that was? Next thing you know, you're branching out into new audiences you never had access to before.
Video builds brand identity and trust – A well-compiled video can help users understand what your business does and what it stands for in a way a static image may not be able to convey. Getting your message across in a way that resonates with your audience can help you hone in on new demographics as well as optimize your current audience.
Video can add life to old channels – If you've been striking out or plateauing with your social media, SEO, or email marketing, adding video can propel your audience to take a fresh look.
Tips for Getting Started with Video Marketing
Define your target audience – Start at the beginning by outlining where you are and where you want to be. Define your current audience and the new demographics that you'd like to add to the mix.
Create a strategy – Define a strategy to capture this audience by creating personas, developing brand stories, identifying best channels, and finally, creating a frequency schedule.
Outline your KPIs – How will you measure your success? You might have more than just a sale as a marker of your video marketing success. It could be sign-ups for the email newsletter, likes and engagement and sales inquiries. Setting up these metrics in advance can help you keep your eye on the prize and truly assess how your campaigns are performing.
Evaluate and evolve – Of course, you can't just set it and forget it. You'll have to review how things are going and either adjust or double down on opportunities. This is an ongoing process that will need to be done frequently.
Video is a hot trend in marketing right now and doesn't appear to be going away anytime soon – making the time to get started now. You can let your imagination and creativity run wild as you think of ways to tap into new demographics with the help of video. Maybe you'll begin by creating a how-to video on Facebook or Instagram live, or launching a YouTube channel full of FAQs surrounding your service. There are a multitude of options to consider under the umbrella of video marketing.
If you're looking for new and innovative ways to grow your current Spring-Green franchise or are looking for a new business opportunity, the Spring-Green marketing team is here to support you as you grow and succeed. Our industry-leading marketing and technology can help you accomplish your goals and then some.
Check out an overview of the marketing support we provide:
Digital Marketing – It encompasses video marketing as well as many other marketing tools to help you engage your customers and attract new demographics while promoting your business online via video, social media, paid advertising, and so much more.
Customer Experience – You'll have the support of Spring-Green's National Call Center to help your team provide superior customer service even during the busiest periods.
Marketing Analytics – We have the tools in place to help you easily gain key insights into your business's performance and seek out constant optimization and improvement.
Contact Spring-Green today for more information about how our team can assist with video marketing strategy or how to launch a Spring-Green franchise.