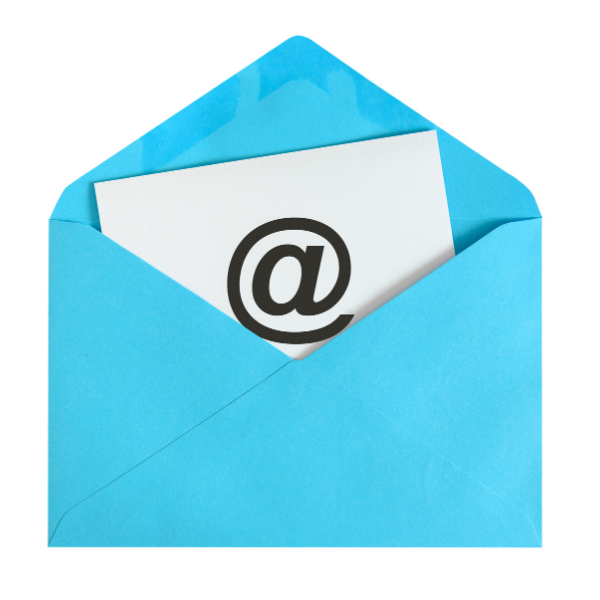 Email marketing is one of the most successful and cost-effective marketing channels across every industry. One of the challenges many marketing leaders face is how to build an email list. Even with the greatest email funnel in place, the quality of the email list can make or break the success of the initiative. Before we dive into some tactics to building an email list, let's make the case for email marketing.
Email is used 3.9 billion times a day.
46 percent of all email opens take place on a mobile device.
35 percent of business professionals check work email on their phones.
73 percent of millennials prefer to receive emails from businesses.
Spring-Green, has a team of knowledgeable marketers who have ran countless successful and proven email campaigns. We want to use our knowledge to help you invest in your success. Starting with keeping you up to date on all things pertaining to running a successful business, by utilizing all the right tools for you.
What Are Some Tips to Help Your Business Build an Email List?
Assess what you already have – Many businesses are looking to ramp up their email marketing efforts, but they begin their prospecting effort without checking out what they already have. The tradeshow list, the customer file, website inquires – everything you already have from various sources is your starting point. These lists may need to be scrubbed to remove any bad addresses or old information. Be sure to opt-in to the campaign to ensure you are following regulations related to SPAM rules, but once that's done, you can use this as your baseline to grow from.
Leverage every touchpoint – Are you collecting emails every chance you get? Are you syncing your customer data points with your marketing data points to ensure you get repeat business and cross-selling opportunities? Do you capture email addresses from prospects that call you with questions? What about events you attend? There are so many chances to grow your email list. Unfortunately, it takes a mindset (company-wide) that places importance on this list-growth activity.
Prospect with good content – By creating value content, you are building a relationship of reliability and interest. This is a great way to add to the email list. You are providing informative and useful content in exchange for that email. Whitepapers, checklists, how-to videos, and monthly newsletters all are great ways to incentivize your customers to provide an email address.
Make it easy to sign up – It can be common that as business owners set out to build a database, they get slightly greedy in their efforts to collect information. Yes, the more information, the better, but there's also something to be said for keeping the eye on the prize – in a laser-focused fashion. Ask for the email, the first name and last name as well as for the opt-in. However, be very discriminating as to what other data points are truly required to achieve your objectives. Any frustration you create can cause the user to abandon your funnel and reduce your chance of gaining that lead.
How does Spring-Green Build Effective Email Lists?
Today more than ever, your business needs sustainable recurring revenue backed with proven marketing programs and a technological platform that helps improve your efficiency. At Spring-Green, we have a strong marketing philosophy of targeting consumers based on their propensity to purchase our services. It all starts with a comprehensive list and we utilize that through our numerous marketing channels.
Spring-Green generates these emails on numerous touch points with our prospects and our active customers to continuously build our in-house email list. Having an email address enhances the match rate of our consumer targeting when we utilize those specific lists in our marketing channels. Driving down marketing costs and increasing marketing performances are the results.
Best Practices for Email Marketing
When setting up a proper email campaign, there are a few things you need to keep in mind. Make sure that you're thinking like the target audience, how user friendly is the email, is the content relevant, and easy to read? Things like this could make or break building an effective email list.
Segment and target – Arguably the most important thing you can do to support your email marketing success (after building your list) is the practice of segmenting and targeting. Sending your current customers emails selling products or services they already use can create a negative impact. It also seems intuitive that the more relevant the message, the higher the chance of success.
Be consistent – Sometimes the hardest part of any marketing strategy lies in the execution. Once you start your emailing initiative, make sure to stick with it. Sending even one email per month can keep your list warm and enable you to see better results.
Follow SPAM rules – SPAM rules refer to the regulations applied to emailing consumers and businesses and it's imperative that you follow them. You can get blacklisted, fined, or completely shut down by the "powers that be" if you don't follow the rules. It's also a waste of resources to create and send emails that are not going to be received well at best, or at worst, tarnish your reputation.
Be mobile-friendly – As noted above, many users are checking their emails from their phones. Short subject lines, smaller images, alt text labels and short, easy-to-read text are a few of the mobile best practices you should be following to ensure your efforts appeal to the mobile viewer.
Measure and pivot – One of the best features of email marketing, is its ability to be measured. You can evaluate your success with measurements in deliverability, click-through rates, and conversions. Your email performance metrics can guide you as to what is performing and what isn't.
Email marketing is a channel that offers high return on investment, is easily measured, and effective in a wide variety of goals. You can use email addresses for prospecting, cultivating customer relations, and cross-selling to your existing audiences.
Spring-Green Lawn Care, the leader in lawn care for communities across America for over forty-three years, can help you develop a winning business strategy through proven processes and complete support. It all starts with a conversation! Explore a Spring-Green franchise opportunity today!