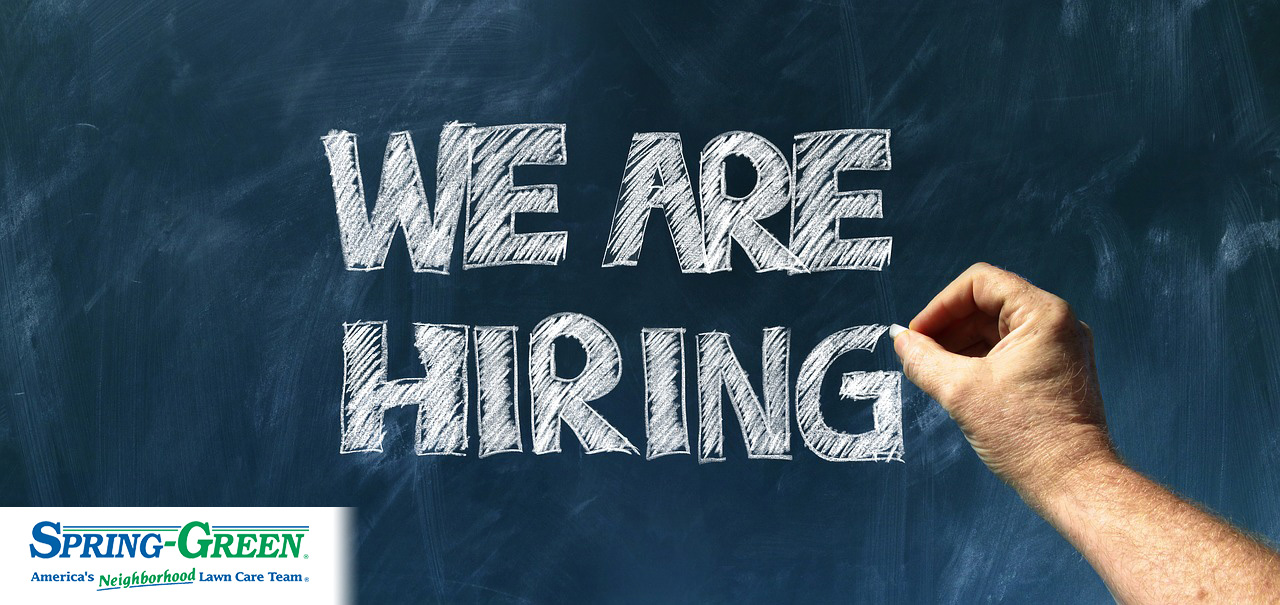 Many people put a stigma on the term 'part-time' when referring to employment. They think people who want part-time jobs are students, retirees or those who simply cannot find full-time employment.
However, according to U.S. Bureau of Labor Statistics data cited by Bloomberg, there are 6 million Americans who choose to work part-time as their first option. Some of these workers feel that a single, full-time job is limiting; working one or more part-time jobs gives them flexibility in their schedule and more opportunities with different companies.
This is very beneficial for green industry businesses who have peaks in their season, especially in the spring, or may have big projects that need more people who can provide assistance for a short period of time. Part-time or temporary workers can fill these short-term needs.
Questions To Find Out If You Should Hire a Part-Time Employee
Is the position to be filled currently full-time or part-time?
Is the position temporary or will the employee, whether full or part time, have employment throughout the year?
If it is full-time, are the responsibilities such that the job could be done effectively as a part-time position?
If not, could two part-time employees share the duties successfully?
Advantages and Disadvantages of Hiring Part-Time Employees
Don't forget to think about the pros and cons of hiring part-time employees, such as:
PROS
Industry business owners need 'all hands on deck' to scale up the business after the winter months. This means many workers need to be ready on a designated day for a certain length of time, whether that is a couple weeks or a couple months.
Finding the right employees. Hiring part-time or temporary workers allows a business owner to see how they handle themselves on the job – their skills, work ethic, and interaction with other employees and customers – before considering bringing them on as full-time employees.
CONS
Diminished productivity. If a worker is spending less time on the job, they won't be able to integrate into the company's culture as quickly as a full-time employee. In addition, training may take longer as that employee gets up-to-speed with the job duties.
Lack of loyalty. Part-time employees may not be as loyal to a company as full-time employees. Is the part-time employee working more than one job? Which one takes precedence if there is a conflict in schedules?
Once you decide to hire part-time employees, you need to recruit and hire people who are looking for part-time versus full-time work.
4 Ways to Recruit and Hire Part-Time Employees
Determine which positions lend themselves to part-time work. Based on the job description or the work currently being done for a position, determine if the job can be done with only part-time hours. Make sure to think about the effect this part-time position will have on both customers and your current staff.
Be clear with the job description. A job description for a part-time position should be as thorough and clear as a full-time position. Identify job duties, skills required, education needed and desired experience. Be clear that this is a part-time position.
Post your job where people you want to hire will see it. Posting on more sites is not necessarily better. Consider your audience and target sites where those people might frequent in their job search. This might include Careerbuilder, Monster, Indeed, Craigslist or on Facebook or other social media platforms.
Interview like a full-time position. Whether you are hiring someone for a full-time or part-time position, you want to be sure the employee is the right fit for your company. By going through a thorough interview process, you should have a good feel for whether a person will fit in, whether full-time or part-time.
How Spring-Green Can Help
Bringing in and keeping the right employees can be a challenge for business owners. When you become a strategic partner with Spring-Green, you will have a team of experts help you throughout the employee hiring, training and retaining process, whether that is with full-time or part-time employees.
According to Jon Thurman, Spring-Green Franchise Owner in Springfield, Missouri, the franchise appealed to him because of the business support. "They're not going to let me fail," Thurman said. "It's just a matter of making a phone call. They always answer and help you."
"We provide support to our franchise owners to help them recruit and hire the right people to work in their business. We also discuss issues such as employee retention and training employees." says Gary Brown, one of Spring-Green's Business Consultants.
Spring-Green can help you grow and diversify with our 40 years of experience and our proven expertise in operations, marketing, and technology. Learn more about how Spring-Green can expand your lawn care services. Call 1-800-777-8608 or visit us at www.growmygreenindustrybusiness.com.