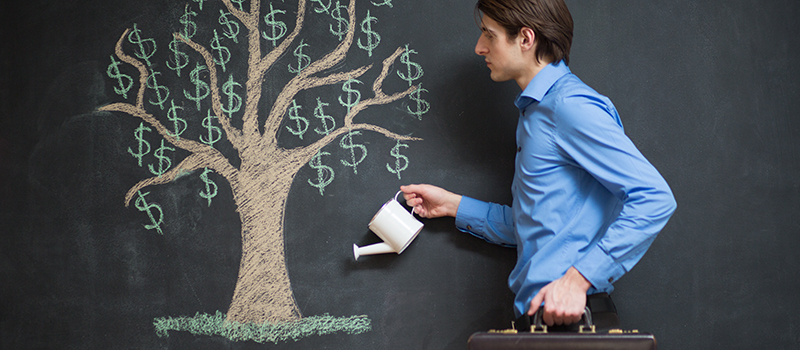 A lawn care business can be very profitable, but the secret to that success is having a mix of additional services that can be performed at the same time as a lawn application. If you want to increase your profitability, encouraging customers to add additional services will go a long way in boosting your business's bottom line. For instance, some additional services have material costs of as little as three percent. Meanwhile your labor cost is incremental if you are already there performing a service. When you have multiple services at one location, you aren't paying for more gas or moving the truck, so your profitability goes up considerably. Read on for five more ways to increase the profitability of your green business.
1. Maximize efficiency
Scheduling your jobs around clusters of customers in one area and having the right equipment and vehicles to provide multiple services at each stop will maximize efficiency and boost your profit margin. Spring-Green Lawn Care helps by giving you the technology to route and manage your customers and services in the most efficient manner.
How does that impact your profitability? Spring-Green franchise owners typically operate with one licensed technician per vehicle and an average revenue per vehicle of $142,385*. The tighter the route and the more services, the more profitable your truck and employee can be for your business.
2. Find the right customers
Running your own company is a challenge. Business operations require a tremendous amount of energy and focus … and so does marketing! As a green industry business owner, how do you do both to keep pace with your business's growing needs? Having a strategic partnership with a company like Spring-Green can help you market your business, while also providing training on systems and processes to improve your operational efficiencies. Take a listen to these existing owners who decided partnering with Spring-Green in conjunction with their existing business made sense.
The Spring-Green support center serves as a backbone for your business, freeing up your time to work on your business, not in it. Spring-Green's lawn care marketing programs help our franchise owners find over 70 percent of their new customers each year. Whether you offer lawn fertilization and weed control, tree and shrub care, or other yard services through Spring-Green, we help determine the best advertising mediums available to market your services.
3. Hire and retain the best
Finding qualified technicians (and keeping them!) can seem like a monumental task at times. One tip for hiring and retaining good people is to ask your existing employees for referrals.
Even more importantly, you have to begin every employee relationship with a clear understanding of your expectations and business goals. Ask your employees for their thoughts and suggestions, and be sure they feel like what they do is important. Your employees are the face of your company. Good communication between you and your technicians will translate into good communication between the technicians and your customers.
4. Know your budget
Adding a Spring-Green franchise to your existing lawn care business offers two major advantages—low overhead (no rent for a brick and mortar location) and pricing programs with national distributors. Both benefit your budget. Additionally, Spring-Green's systems help you manage and control your budget. We take the time to review your budget with your each fall, determining the best business strategy for your business in the year ahead.
5. Take care of your customers
The key to your lawn care business's longevity and profitability is your customer. Providing good customer service, and sharing that attitude with your technicians, is critical not only for customer retention, but also for referrals. Take the pulse of your customers regularly and get their feedback. They feel listened to, and you will gain valuable insight on how to grow and improve your business.
Want to learn how Spring-Green can grow your green business? Call 1-800-777-8608 or visit us at www.growmygreenindustrybusiness.com.
*Statistics are from the Spring-Green Franchise Disclosure Document (FDD) dated March 2016.