One of the keys to building a successful green industry business is diversification, offering a variety of services, from landscaping and hardscaping, to mowing and maintenance. While lawn fertilization and weed control are Spring-Green's core offering, owners can also offer several other services such as fire ant, mosquito and grub control, lime treatments to improve soil pH and core aeration. Perimeter pest control is another option that can provide a company a great year-round value to balance out the seasonal nature of lawn care. Spring-Green Lawn Care has found great success with franchise owners adding pest control services to their businesses.
Pest control: a natural addition
Perimeter pest control works to create a barrier around your customer's home that repels a variety of insects, such as spiders, mites, roaches and ants, as well as other pests. It also can help keep customers' landscaping and lawns directly around the exterior of the home clear of plant-eating insects. The methods of perimeter pest control that Spring-Green franchise owners use include an insect spray that is harmless to grass and soil. It is also odorless and is only applied outdoors.
Frank Garrett, owner of Federal Pest Solutions in Pilot Point, Texas, had been running his pest control company for 16 years, but had begun receiving more and more requests for additional lawn care services. To meet those customer needs and to grow his business, he added a Spring-Green franchise in 2013. "Adding on to my existing business was a great way to create more income for myself," he says. "Everybody is in the business to make a living, and Spring-Green can help you get there. It diversified me and basically between my two companies it made me a one-stop shop—I can take care of pest needs and your yard. It was just an obvious diversification to add it onto my existing business."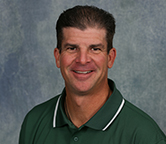 Increasing revenue is on every green industry business owner's mind. Cross-selling between your Spring-Green franchise and your existing business is one way to grow your business. Another way is to offer a broader range of services, such as perimeter pest control, to bring in a more diverse client base that will make your business more resilient.
Spring-Green helps franchise owners by using advanced equipment that regulates material usage. You treat only the areas that need to be treated, whether for lawn care or pest control. This eliminates waste and increases profitability, while doing what is right for the customer and the environment. Spring-Green's established pricing programs with key distributors ensure that every Spring-Green franchise owner is receiving the best pricing on materials, too.
Spring-Green offers many ways to diversify your existing green industry business, perimeter pest control is just one option. Call 1-800-777-8608 or visit us at www.growmygreenindustrybusiness.com to learn how Spring-Green Lawn Care can help you grow your business for greater financial stability.