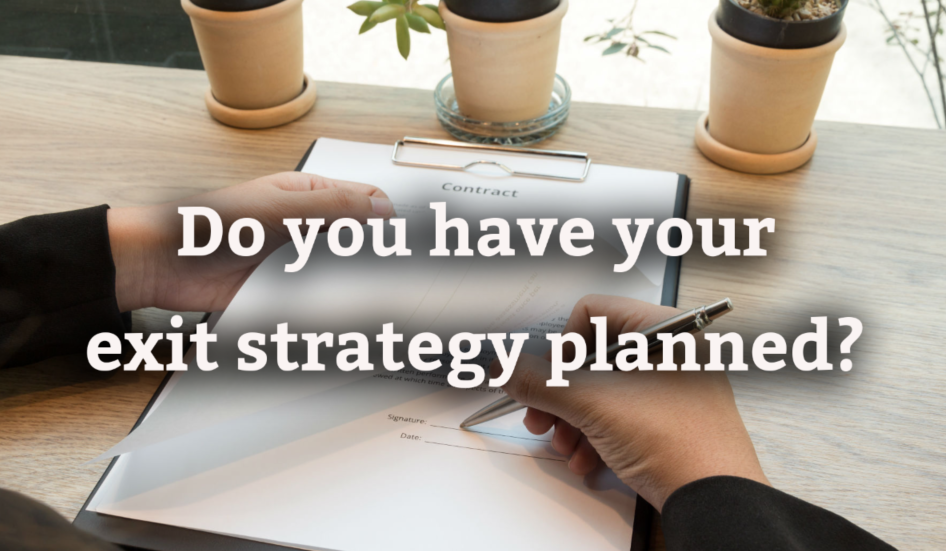 There are plenty of ways to leave your business when it's time to retire (or you've just had enough), from simply closing your shop to selling your business model to another business. You can sell to one of your employees, or keep the business in your family for generations to come.
Matt Holker, and his son, Greg, began as Spring-Green Lawn Care Franchise Owners in 2006. Over the past 10 years, the business has grown, taking in neighboring territories, as well as bringing Matt's other sons, Luke and Kevin, on board. Today the family business includes three territories in Minnesota, covering Hennepin, Wright, Benton, Morrison, Sherburne and Stearns counties.
"We knew we'd need to grow quite a bit to make enough for all of us," Matt explained. When a neighboring territory became available for sale in 2009, the family decided to make the purchase.
Each potential exit strategy comes with its own pros and cons, of course, from timing and financial challenges to family dynamics.
Which is right for you? Only you can know — but once you decide, you can begin to plan and make decisions that will lead you to that particular exit.
Save money
Sound like a no-brainer? Maybe not.
So many business owners are dedicated to their businesses that they re-invest every cent of the operations profit back into the business. They work so hard to grow the business that they grow themselves right out of the nest egg that would help prepare them for a comfortable retirement.
Don't rely on a big acquisition to send you off to the golf course in style — create that nest egg, even if it's a modest one.
According to a BMO Wealth Management study, just 32 percent of small business owners between ages 45 and 64 have over $100,000 in retirement accounts — and only 11 percent have more than $500,000. Do you know how much you'll need to retire? Will an acquisition cover it?
Bottom line: Do your homework and plan accordingly.
Clarify your priorities
It's a common Catch-22 for business owners: they either spend so much time working in the business that they don't have the resources to grow it…or they spend so much time working on the business that they lose touch with why they got into the business in the first place.
Mike Valestin, a Spring-Green franchise owner in Mequon, WI, operated his own landscaping operation for more than 10 years before diversifying with his Spring-Green lawn care business.
Over time, he found himself spending less and less time in the field — doing what he truly loved — and more in the office. While building his business, he lost touch with why he got into business in the first place.
"I don't like the office work, but I own two small businesses. So, I kind of have to be in the office," he said. But with the marketing programs Spring-Green offers, he's closer and closer every day to getting back into the field.
Think of your eventual exit strategy the same way — every decision you make, including whether to diversify your business, should draw you closer to your end game.
Get specific
When you're planning for the future, don't just gaze absentmindedly down the road and picture yourself vaguely "retired." Dream in full color!
Ask yourself the big questions: When you retire, where will you go? Who will you be enjoying spending all that free time with? How will you spend your days? What will you relish eating and drinking? (You could even go as far as visualizing the fishing lures on your fishing pole!)
Then, just as you make sales projections and set short-term goals for your business now, start creating long-term goals for yourself and your business. What's your exit strategy, and how will you get there?
Discover more about how Spring-Green's four decades of experience can make the difference for your green industry business — now and as you plan for your retirement. Call 1-800-777-8608 or visit us at www.growmygreenindustrybusiness.com.