Spring-Green is proud of its strategic vendor partnerships. These partnerships offer significant value to the Spring-Green organization, including offering our franchise partners substantial discounts through our national buying power, as well as dedicated account services, and deeper knowledge on products and trends.
Watch the video to hear Jason Vahle, owner of Green Thumb Lawn Care 'n' Landscape and Spring-Green Lawn Care in St. Charles, Missouri, talk about his perspective on the purchasing power he has by being part of our Spring-Green family.
This week, we hear from Mike Dzurenko, Key Account Manager for Lawn and Landscape with Bayer Corporation, to get his thoughts on challenges lawn care companies face and other green industry insights. Bayer Corporation has been a global provider of pest control and turf management products for more than 50 years. For more information on Bayer Corporation, please visit their website.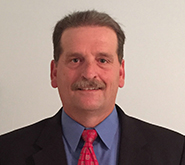 Spring-Green: What are some of the threats that may affect lawn care companies in the future?
Dzurenko: The biggest one is that there's been a lot more pressure on developing local ordinances, such as what happened in Maryland. To give a little background, in 2015, a large, affluent county in Montgomery County, Maryland passed an ordinance to ban the use of pesticides on public and private lawns. Such a county-wide ban, particularly on private properties, was unprecedented. The ordinance was passed on questionable legal grounds and with dubious enforcement provisions. There was no scientific basis for the ban. Rather, they relied heavily on the emotional "precautionary principle." Local ordinances based on emotion and not science can develop rapidly. Industry members need to continue being vigilant and proactive to promote the benefits of managed landscapes, and protect the rights of private citizens.
Spring-Green: How would a lawn and tree care professional choose between all the different products that are labeled for a particular weed, disease or insect?
Dzurenko: We provide Spring-Green owners with knowledge and support of our branded products. Price is on the element of the decision-making, but if you are factoring retention in your bottom line often you may want to do your research. If you're a lawn care franchise owner, the best people to engage in discussions with are the manufacturers, whether it's Bayer or one of our competitors. If you deal with your distributor or sales reps, talk to them about the pros and cons, and talk to other people in the industry including other franchises. Putting the right product out there is critical in terms of taking care of your lawn care customers. Spring-Green Lawn Care provides us with access to its network, and their annual convention is a great time for us to really open up the discussion and hear directly from people on the value of working with Bayer.
Spring-Green: When a new product is released to the market, why is it so expensive?
Dzurenko: There are a lot of factors, but the biggest is the cost to develop and register new active ingredients. Usually, a new lawn care product is in the pipeline for 10 years before it goes to market. It can cost up to $250 million to develop a new product. A reputable manufacturer will do studies such as the environmental impact of the product, its impact on human health, the product's effectiveness and much more. With those factors, as well as going through the registration process with the EPA, it is very costly.
Spring-Green: Is your company working on more biological or "organic" control products? Do you think that these products will become more widespread in the future?
Dzurenko: About three years ago, Bayer acquired AgraQuest, which specializes in biologics. We think they will play an important part in an integrated approach to lawn care, but the thing about biologics is they have a lower efficacy rate and are very targeted unlike synthetics. Organics have been around for a while, and have picked up steam at different points, but it all has to do with how much extra money the public is willing to spend for these tools.
Spring-Green: What advice do you have for current lawn care franchise owners? What about other green industry business owners considering diversifying by adding a Spring-Green franchise?
Dzurenko: I've been in the green industry for 30 years, seven of those within a franchise organization, and I love that question. You need to be very active in your local, state and national organizations. For lawn care franchise owners, it is more about the local peer groups facilitated by Spring-Green. You need to be a complete sponge and learn from your peers – there's camaraderie in those groups and that is a big part of being involved in a franchise. You can learn from others who are successful and have been around for a while, find out what has worked for them. At the end of the day, though, diversity is the key to success in the green industry. Adding more to your product offerings enables you to withstand any downturns.
To learn more on how you can diversify your existing green industry business by partnering with Spring-Green Lawn Care visit our website or contact us at (800) 777-8608.
Increasing regulations on pesticides and other chemicals was just one of the challenges discussed in our previous Q&A with Maureen Thompson of FMC. Stay tuned for additional insights on the state of the green industry from other vendor partners in the upcoming weeks!