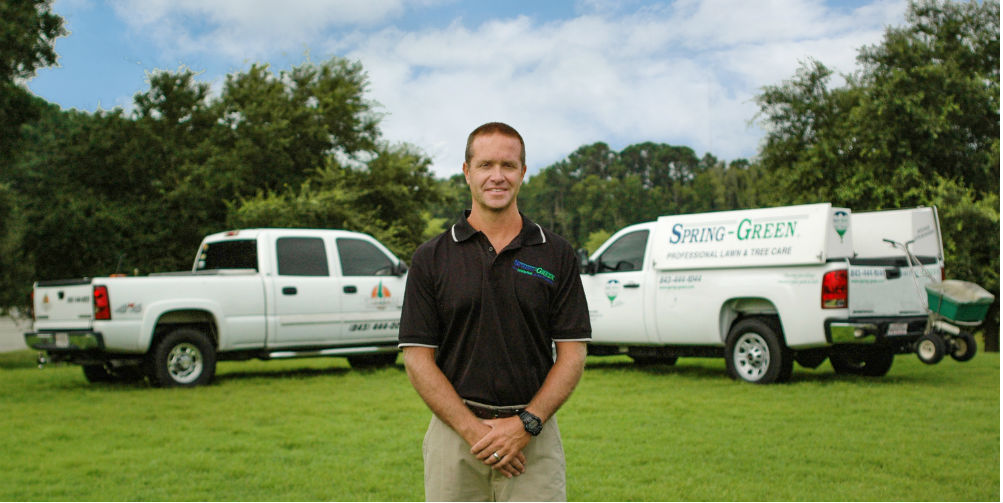 You've spent years developing your own business and building a loyal customer base that looks to you as the local green industry expert. And rightfully so, as you have amassed the kind of local knowledge that can only be acquired through years of experience. For any number of reasons, you may have considered converting your local business to a franchise or expanding your service offerings by adding on a specialty franchise.
Would converting your business to a franchise be a good move for you? The answer to that question must ultimately come from you, the business owner, and only after devoting some careful consideration to the pros and cons of franchising and doing the necessary research on any specific franchise opportunities.
Why Would You Franchise Your Business?
There are many advantages to starting a franchise business but also a few disadvantages. Interestingly enough, some characteristics of franchising can fall into either category, depending on the individual business owner. Let's start with the advantages.
Advantages of Franchising
On the plus side, well-established franchisors have the benefit of experience on their side and this generally comes in the form of a time-tested and proven system for doing whatever it is they do. This system may include well-documented procedures and processes, operational support, software solutions, business development solutions, accounting solutions, favorable vendor agreements, and last but not least, training.
Any one of these things could be an advantage in and of itself—especially if it is lacking in your existing business—but the synergistic effect of having an assembled, cohesive system right out of the box would be hard to duplicate for most individual small businesses.
Disadvantages of Franchising
On the minus side, franchises have fees, rules, and binding contracts with multi-year terms. None of these things are intrinsically bad per se, but they are things the individual business owner must accept in order to move forward with a given franchise. In simplest terms, the fees fund the system outlined above and keep the franchising organization in business. The rules protect the integrity of the system as well as the brand.
The contract ensures that the franchisee will follow the rules and pay the fees while the franchisor, in turn, delivers whatever has promised in return, all per this written agreement. The multi-year term gives both parties time to recoup costs and, hopefully, produce a win-win outcome.
What's best?
How can any of the above be good for one and bad for another? It all depends on the beholder. Take the procedures and processes, for example, and the contractual rules that say the franchisee will follow them. If an existing business is utterly lacking in those proven procedures and processes. I.e. the whys and wherefores of operational success, then these may be great attributes worth paying for.
But if the business owner is wildly entrepreneurial, already has their own way of doing things, and doesn't care to be told what to do or when and how to do it, this could become a sore point in the relationship. How do you avoid sore points? By doing thorough research and conducting an honest self-assessment about one's ability and willingness to comply with the proposed agreement.
Franchise With Spring-Green Lawn Care
Whether you are considering converting your green industry business to a franchise or adding a related franchise to expand the scope of your service offering, the first steps are remarkably similar. First and foremost, do some serious homework. There are many franchise offerings out there and they are most definitely not all alike.
Check them out and then go much more in-depth with the more attractive possibilities. Consider utilizing the services of a franchise consultant to hone in on your selections. Obtain documentation from franchisors, talk to existing franchise owners, and learn as much as you need to in order to make an informed decision.
The franchise experts at Spring-Green have experience working with existing green industry business owners who want to grow their businesses beyond their current capabilities. Diversifying with Spring-Green will immediately expand your service offerings, attract new customers and cross-sell your services to new and existing customers. Call 1-800-777-8608 or visit us at www.growmygreenindustrybusiness.com to learn more.