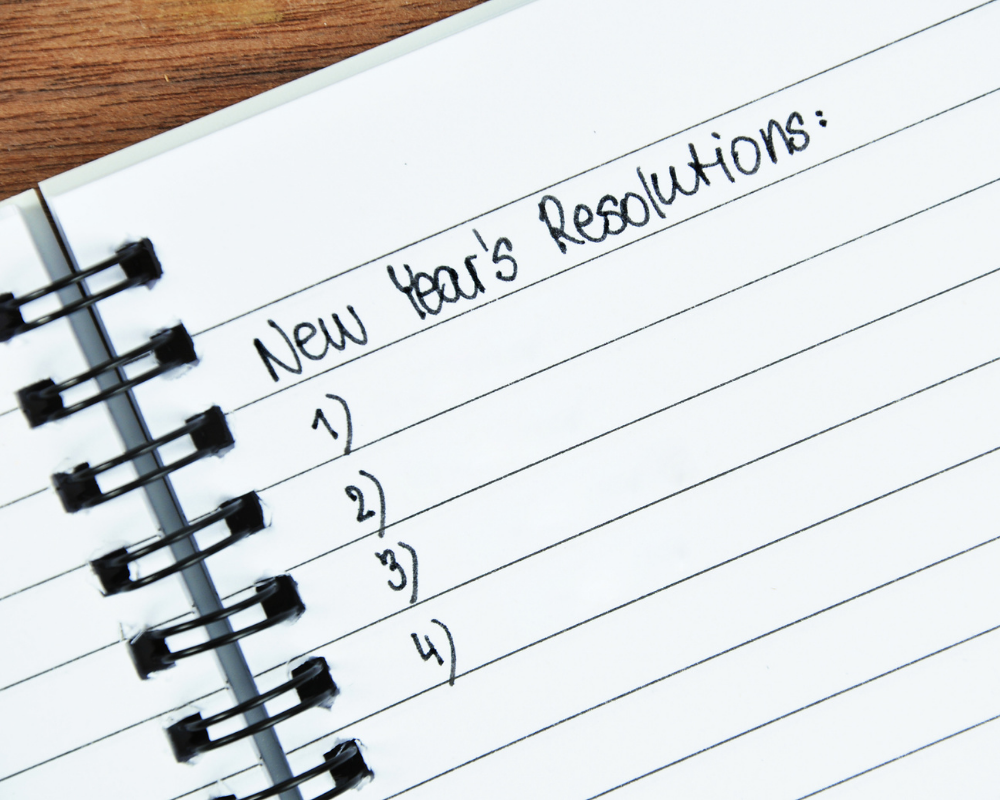 As a small business owner, it's critical that you adopt New Year's resolutions that'll help thrust your business forward toward profitability and security. Create actionable and achievable resolutions so that you can enter the New Year with optimism and stamina.
Incorporate these ideas into your New Year's resolution to help take your business to new heights in the upcoming year and beyond:                                                                                                             
How can I create my own professional New Year's
Resolutions?
Become a better listener.

As a business leader, you do a lot of the talking. Sometimes, however, making a conscious effort to be silent and listen can be impactful. Your New Year's resolution could encompass a deeper listening mechanism. Your New Year's resolution can include working on listening to employees, customers and anyone else who has a stake in your business' success.  




 

Support your team's growth.

 Commit to supporting your team's growth. Employees that are empowered and can see a growth trajectory in their jobs are more likely to go the extra mile, stay with their current employer and produce higher quality results. In turn, they are happier and so are you. 




 

Improve your delegating skills.

 Are you the type of leader that often takes on tasks because you think it'll be easier if you do it yourself?

This is a common trap among business owners, especially in a business that is growing fast or with a lean team. You started out doing everything, but now you have a team compiled to help you. So, the key is letting them do just that. It may take some time at first

,

 but the time spent training will be worth it as it will free up your time to focus on other business-related things. It will also empower your team to take on more responsibility. 




 

 

Fine-tune your ability to pivot

. 

If the COVID-19 pandemic taught us anything, 

it's

 that we should be prepared for the unexpected. It's important that your business stay 

agile so it's ready to pivot and keep pivoting as things change. Ask yourself, are 

your

 financial affairs in order if it comes time to apply for loans or 

assistance

? Do you 

have the ability to

 scale up or scale down based on the demand in your marketplace? What lessons have you learned that can help your business cope with the unexpected in the future? Take the time to apply the knowledge 

you have

 gained from recent events so that your business will be

 stronger the next time a curveball is thrown your way. 




 

Explore new revenue streams. 

Research the various ways your business can add 

additional

 revenue streams. Whether 

it's

 creating a membership program for customers or adding a new product or service to supplement your 

bread and butter

 offerings, diversity can come in handy in trying times and 

facilitate

 growth when the economy is thriving. 

 
At Spring Green, we provide our business owners ongoing support and training throughout the entire business journey. The lawn, tree and pest industry has uncapped potential, and we're here to help you lead the way in your community. Explore our business opportunities today.