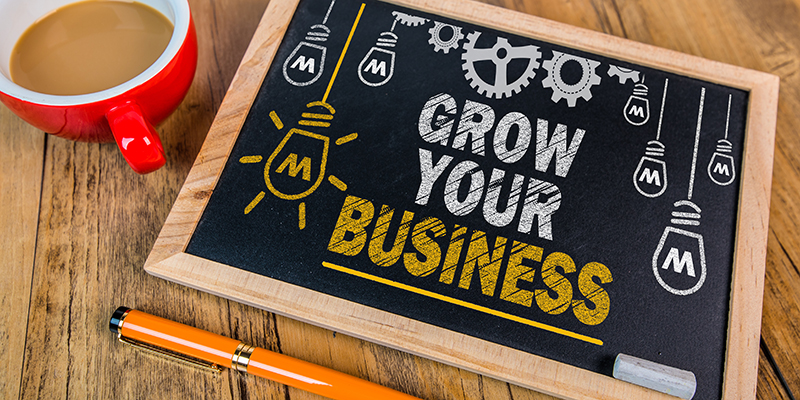 You've probably heard a lot about how important networking is, but maybe you aren't sure how or why you should do it for your green industry business? Networking isn't just for salespeople and job seekers. In fact, networking is a great way for you to learn about new green industry products and techniques or to grow your knowledge base. It is even useful when you have a situation or a problem, and you aren't sure what the solution is. Having a network within your industry is a valuable resource, allowing everyone to benefit from the group's collective knowledge.
Support and recommendations
Maybe you are the type of business owner that likes to be the first to try something. Or maybe you like to see others test the waters on new products or ideas before you embrace them yourself. When you network with other green industry businesses, no matter what your style, you can benefit. Early adopters can provide feedback to those that are a bit more risk averse. The more cautious later adopters are able to cull through all the possibilities and determine what will work best. This in turn may give the early adopters insight into better strategies, too.
Spring-Green Lawn Care understands how important this kind of supportive network is for our franchise owners. Peer networking provides directions and recommendations from other owners who have real-life experience to offer. That is why Spring-Green encourages and facilitates networking opportunities for our franchise owners.
Peer groups and more
There are three levels of networking possibilities that Spring-Green offers to franchise owners. The first is multiple forums on the Spring-Green intranet site for communication with any and all franchise owners on a variety of topics. There are also forums for strategic vendors for open discussion topics and to provide a direct line of support.
The second level of networking includes peer groups. Each franchise owner is assigned a peer group based on either the region of the country they are in or the turf type they deal with most. Each peer group is then assigned a business consultant to help facilitate the meeting arrangements and keep the discussions moving forward.
Finally, Spring-Green has its National Advisory Council (NAC). Members are elected by their fellow franchise owners and meet every year to discuss the upcoming strategic direction for the franchises. NAC members then reach out to the franchise owners in their region with the information they need to fulfill these strategies. There is also the National Training Conference, which all franchise owners attend, where owners can meet, network and share experiences and knowledge.
National Training Conference
One of the many benefits of being part of a franchise system is the opportunity to learn from your peers, and the format of the Spring-Green National Conference allows for just that. From roundtables to the outdoor trade show with our valued vendors and partners learning about new equipment, every minute is valuable for experienced and new green industry businesses and Spring-Green owners. The ideas generated from the conference are the building blocks to growing individual franchises and increasing profitability to support both business and personal goals. Some of the topics discussed during educational sessions and roundtables include:
Building an employee handbook
Benefits of using a payroll service
Growth through acquisitions
Increasing profitability and efficiency
While days are full of networking and educational opportunities, the evenings always end with good food, music and camaraderie.
All of this networking effort is important so that a Spring-Green franchise owner never feels alone. Spring-Green encourages owners to reach out to each other with regular phone calls and emails, especially between neighboring franchise owners.
See how you can benefit from the decades of experience Spring-Green franchise owners offer each other. Call 1-800-777-8608 or visit us at www.growmygreenindustrybusiness.com to learn how you can take advantage of all our experience by adding a franchise to your existing business.