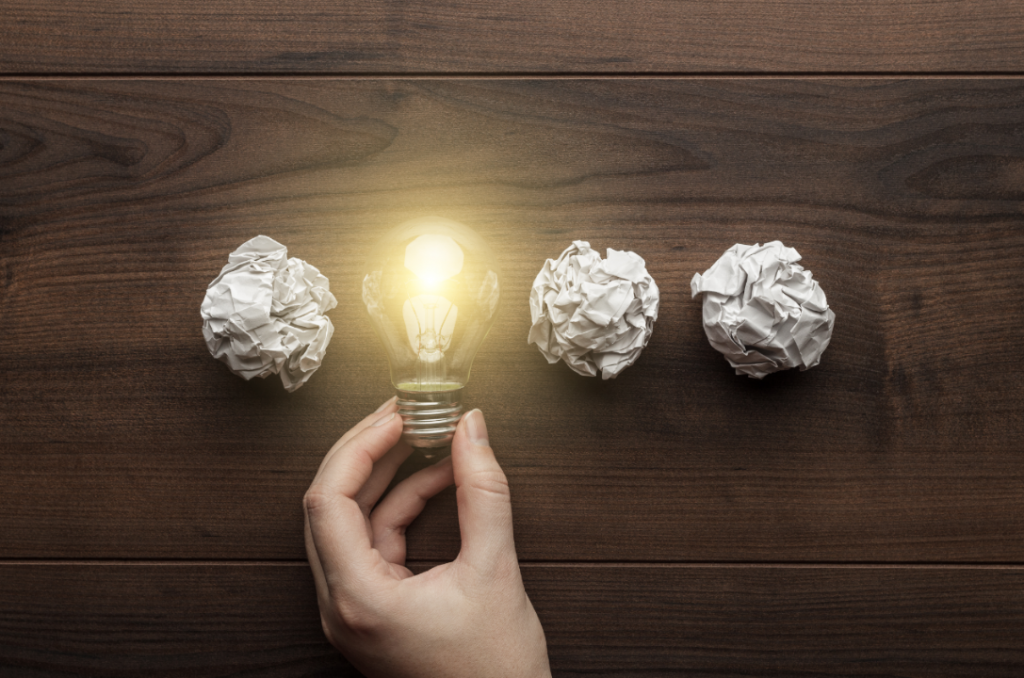 As the workforce continues on a trend toward globalization and as competition becomes steeper than ever before, the need for a diversity strategy is transitioning from a "nice to have" to a necessity. Before developing or implementing any kind of diversification strategy, however, it's imperative for businesses to truly understand diversification and use this knowledge to determine what would work best for their unique marketplace. Use this brief guide to help you unpack the four types of diversification and the strategies that align with each one.
A Guide to the Four Diversification Types
What is Diversification? – There are many ways that a business can diversify. The strategy might include adding new products or services, venturing into an untapped market, or seeking new customer groups (or a combination of the aforementioned) – all with a growth objective in mind. While growth is a key objective in diversification, it might have a different specific goal, such as ensuring optimal utilization of the existing resources or exiting an unsustainable (or unprofitable) industry environment.
Defining the Four Diversification Types – There are four key types of diversification. Let's drill down on what they are as well as the pros and cons of each…
1. Horizontal Diversification – Horizontal diversification happens when a business adds a product or service offering outside of its current line that has an affinity that would likely appeal to its customer base. Adding Spring-Green Lawn Care to your current business can multiply cross-selling opportunities to new and existing customers.
Best Fit For:
Businesses operating in a specific industry where competition is steep
Businesses in industries where market share is finite
Pros:
Helps businesses overcome tough competitive challenges
Helps companies expand marketing reach
Creating economies of scale and economies of scope
Cons:
Increased scrutiny from regulatory bodies
Risk of failure (when projected benefits don't materialize)
Too much growth too fast can deplete resources
2. Vertical Diversification – Vertical diversification is when the business finds opportunity for expansion by moving forward or backward along the production cycle. Forward vertical diversification attempts to find advantages closer to the integration when a company is at the end of the supply chain. An example could be an iron mining company seeking to purchase the steel factories. Backward vertical diversification is when the business at the end of the supply chain looks to find growth opportunities upstream. A popular example is media behemoth Netflix branching out into creating their own movies
Best Fit For:
Companies that are heavily reliant on suppliers
Companies who are at risk due to unreliable supply chain
Companies that are seeking to increase market share
Pros:
Eliminate reliance on suppliers
Benefit from economies of scale
Competitive advantage (possibly) of controlling supply chain
Cons:
High initial expenditure and operating costs
Takes focus off core business
Cultural fit with current team is not guaranteed
3. Concentric Diversification – Concentric diversification focuses on adding products and services that are related to the main product or service that the business is known for offering, typically using the same production tools or technology tools. An example might be a pizza company branching out to offer calzones. Or if you're with Spring-Green Lawn Care, you might consider adding Pest Control Services to your already thriving Lawn and Tree Care Services you provide.
Best Fit For:
Companies that have underutilized resources
Companies that are facing downturns in their industries (whether temporary or permanent)
Pros:
Taps into and optimizes current infrastructure
Can increase market share with less investment than other options
Allows for business synergies
Cons:
Can demand skills outside the wheelhouse of current staff
Too much, too soon can lead to insufficient resources and lack of attention
Reduce ability to adapt and be flexible to market changes
4. Conglomerate Diversification – Conglomerate diversification is a type of growth strategy that strives to add new product or service offerings that are different than the present product or service, usually totally unrelated to the business's current business. A famous example of this is Virgin, which started in the music industry, then diversified into transportation, and later into cellular services among other areas.
Best Fit For:
Businesses with strong brand equity
Businesses in industries that are seasonal or dying
Pros:
Creates a unique, independent revenue stream, if successful
Can reinvigorate a legacy brand and create new interest
Can attract new audiences to the brand
Cons:
Can dilute the existing brand
Perceived strength of the brand may not be enough to make the crossover
Cost of entry can deplete profits for existing product line
As business leaders, we're never allowed to rest on our laurels. With competition tight and technology the landscape at a fever pitch, diversification strategy is often the only way to reach growth goals and, at the very least, stay afloat. By understanding what the options are and weighing out the pros and cons, business owners can gain insight as to what applies to their unique operations.
The good news is Spring-Green takes the guesswork out of owning a business. Our franchise owners have the support they need to create an ongoing revenue stream – working in conjunction with your existing business while increasing and growing right along with them.