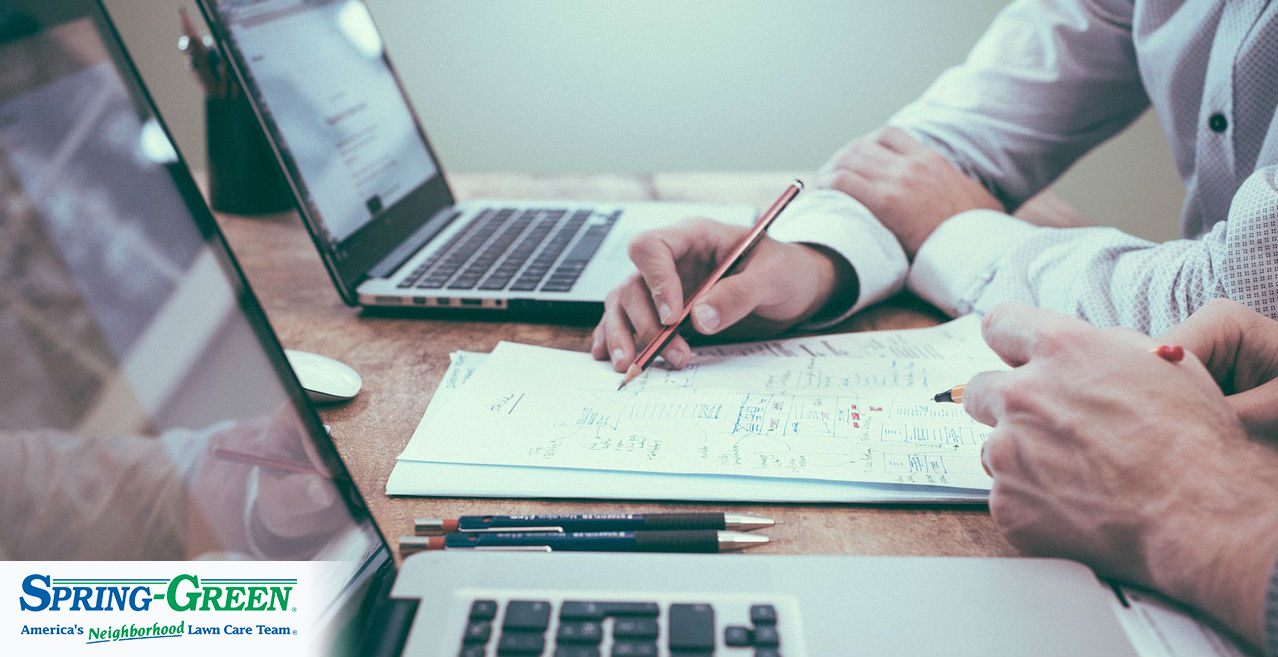 Often when a customer calls your business, one of the first questions they ask is "how much does this service cost?" Customers are always looking for the best value—a good quality service at an affordable price. An effective way to hook customers is to provide special offers and programs that entice customers to try out your services. Then, once that person has become a customer, those same offers and programs are what will help you keep them.
Implementing Special Offers & Loyaly Programs In Your Business
Make a loyalty program worth it. Many business have some sort of customer loyalty program, whether it's a card that offers points or punches towards rewards or a program that gives customers extra bonuses and sales. Customers are used to being loyalty program members, so you need to make it worth it for them to hang onto another card. For example, if you're offering a free lawn care service after a certain number of paid services, consider offering it after 5 paid visits rather than 10. Don't make customers wait too long to earn a reward or they'll lose interest.
Personalize rewards. Offer a reward for your customer's birthday or anniversary. Some companies even offer a reward on the anniversary of the customer opening the loyalty program, as a way to say thank you for being a customer so long. Even a simple "happy birthday" postcard with a 10% off coupon will let customers know you are thinking of them and appreciate them as a customer.
Make it easy to redeem rewards. If you're offering a reward or service offer of a free lawn care application, don't stipulate that it can only be redeemed on a certain day of the week or that it's only good for a certain lawn size (and larger lawns must pay extra). Make it easy for customers to redeem rewards that they earn. You want your customer to feel excited and happy that they're being compensated for their loyalty—not frustrated that they can't easily redeem the reward that they rightfully earned.
Always deliver on promises. Suppose you sent out a mailer advertising that anyone who purchases a landscaping service costing $2,000 or more will receive a free tree to plant on their yard. You receive a huge response and have so many new customers that you run out of trees to give away. Don't tell some of your new customers that you can't give them the offer you advertised—instead, offer a replacement. You could instead offer to plant a few bushes that add up to an equal or larger value. Or, if the customer really wants a tree, offer to plant it next season after you get more stock in. If you put an offer out there you should always follow through.
Relate offers to your business. It may be tempting to run a promotion that you know customers will go wild for, even if it doesn't necessarily have anything to do with your business. But in the long run, you want to relate offers back to your business so you can retain any customers you draw. For example, don't give away a free TV for customers who sign a contract for one year's worth of lawn maintenance; instead, give away a free aeration service or irrigation installation. This will give customers a taste for other services you provide and may give you a repeat customer as well.
Consider price matching for homogenous goods. You certainly don't want to devalue your expert services, so it may not be wise to say you'll price match the guy down the street with a lawn mower but no experience. But there are certain goods you might sell that could be price matched. For example, do you sell mulch or fertilizer to customers, for people who want to do their own maintenance in between services? If so, consider offering a price matching policy of those items. If another lawn care company is selling the same brand of fertilizer for less, it make sense to drop your price to make that customer happy—and less likely to stray from your business.
Provide a replacement or warranty program. On a similar note, consider offering a replacement or warranty program for pricey services. For example, you could guarantee that if a customer's irrigation nozzles break within a certain period of time after installation you'll replace them for free. This gives your customers confidence in your services, and they'll be more likely to choose you for their needs. It also means they'll be more likely to continue using your services, knowing that you back up your work.)
Create employee incentives. This last one may have you scratching your head, but think of it this way; your employees are the ones interactive directly with your customers. If your employees are happy, they'll treat customers well. So providing special offers and incentives to your employees ultimately helps you attract and retain customers. Offer rewards, bonuses, and promotions to your best employees. Promote a good, collaborative culture and give your employees opportunities to train in other areas. A loyal workforce will help cultivate a loyal customer base and make great referrals to gain customers.
Spring-Green Marketing Creates Special Offers & Programs
Special offers, loyalty programs, and warranties—these all signal to your customers that you really want their repeated business and that you will treat them well for as long as they remain a customer. Now that you know how important special offers can be to attracting and keeping customers, how do you message these out in the first place? Spring-Green can help you figure out when and how to market these offers out to your potential customer base.
That's why Chris Casselberry, Spring-Green Franchise Owner in Baton Rouge, LA, turned to Spring-Green. "No matter how we cut it, we couldn't convince ourselves that we could do marketing as effectively as a company with Spring-Green's resources," Casselberry said. "They had the statistics and the programs that small independent businesses just don't have. Especially when it comes to mailings, they have the ability to target your marketing where it needs to go."
Interested in a company that can help keep you up to date and competitive in the green industry? Spring-Green can help you grow and diversify with our 40 years of experience and our proven expertise in marketing and technology. Learn more about how Spring-Green can expand your lawn care services. Call 1-800-777-8608 or visit us at www.growmygreenindustrybusiness.com.