Ryan Meinika recently expanded for a third time on October 19, 2016. David Dawson, Spring-Green's Director of Franchise Operations at Spring-Green's corporate office in Plainfield, IL says of Meinika, "Ryan's commitment to the Spring-Green system has been one of the biggest contributors to his success. He also continues to keep a focus on aligning the correct marketing investments for his business's size and desired growth. Ryan has also turned his focus over the years to building a solid Spring-Green team."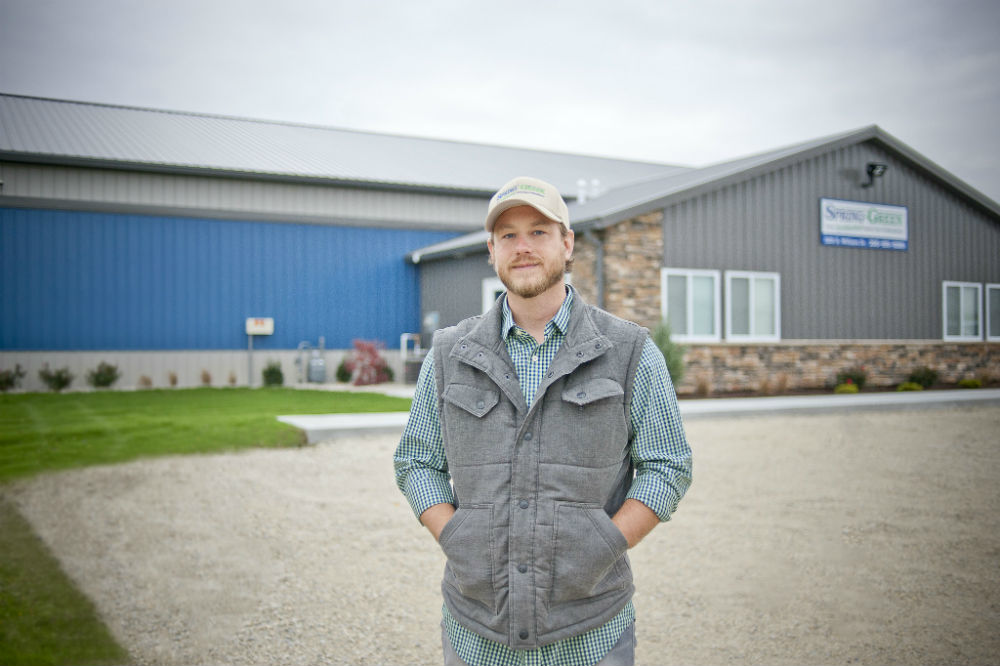 When Meinika started his first Spring-Green franchise back in 2005, he had recently graduated from Ball State University. His first year he serviced 550 customers. Now, he serves 2,540 customers throughout Fort Wayne and Northeast Indiana. Meinika says,
"When I started, I had an aggressive 10-year goal which I achieved."
He credits smart marketing, good customer service, his employees, hard work and dedication for his successful growth with Spring-Green. He states, "You don't just buy a franchise or start a business and have success. You have to make it happen and be prepared to sacrifice for your company in whatever way is needed."
When Meinika was ready to expand, he worked closely with his Spring-Green business consultant to adjust his goals and layout a data driven plan to take the calculated steps needed. He points out that with clear goals in mind, Spring-Green helped him outline a marketing plan and playbook that allowed him to grow and expand.
Meinika states that he appreciates his partnership with Spring-Green because "they are a sounding board when I need to bounce ideas or vent, they're always there."
Today, Meinika is married and has a daughter. He notes that owning a Spring-Green franchise is a lot of hard work, but it's worth it. "My family and earning a good living are what motivates and inspires me. My plan for the future is to keep growing and get the best quality staffing in place," states Meinika.
Spring-Green helps franchise owners at every stage of development of their green industry business. Call 1-800-777-8608 or visit us at www.growmygreenindustrybusiness.com to learn how Spring-Green Lawn Care can help you succeed.