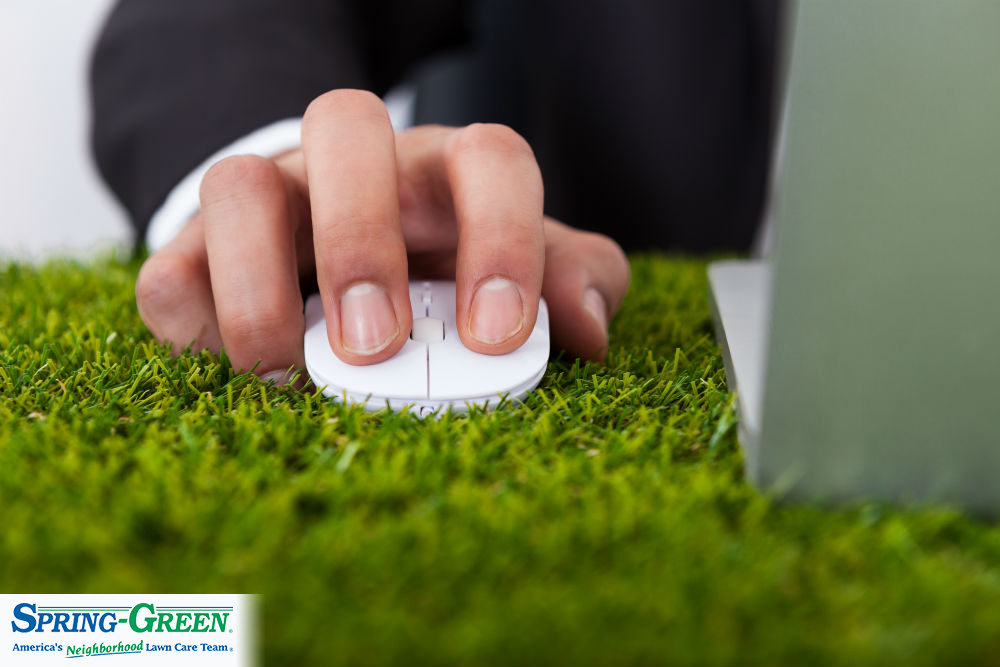 According to a survey by BrightLocal, a search engine tool provider, 88 percent of consumers trust online reviews as much as a personal recommendation. The lawn care industry has always thrived on word of mouth—if a customer's lawn looks great, their neighbor will probably ask for your information, and so on. Customer reviews are the online equivalent of traditional word of mouth, and if you're not taking advantage of them, you're missing out on a huge pool of potential business. Customer reviews can help bring visibility to your business, encourage customers to choose you for their lawn services, and bolster customer loyalty.
How Customer Reviews Benefit Your Business
Many customers these days use a search engine, such as Google or Bing, to find a service or product that they're in need of. When someone searches for a lawn care company, you want your business to be on that first results page. In fact, the higher up on the list you are, the better. More reviews generally contribute to better search engine results, because more reviews equals more keywords in connection with your website. In addition, Google's local search algorithm incorporates data from a number of third-party review sites, such as TripAdvisor and Yelp. The more reviews your business has, the higher you'll rank in Google's local search, along with your star rating (based on reviews from various websites).
Customer reviews of any kind—good or bad—will give you a more prominent online presence. No business is perfect, and having a few bad reviews mixed in with good reviews is still better than having no reviews at all. But most potential customers would be more likely to contact and trust the business that has a better reputation. If you haven't already, make sure you claim your business on free customer review platforms such as Yelp, so you can monitor the reviews that come in. Consider using review management software so you can collect reviews on your own website. Even if you don't want to go that route, you can still pull good reviews from those third-party review platforms and feature them on your website or social media channels. You can even consider putting feedback from customer reviews on mailers or equipment. If your customers love your services, make sure everyone knows it.
Responding to Positive and Negative Reviews
As important as it is to cultivate, gather, and promote customer reviews, don't forget to close the loop with the customers who are providing you their valuable feedback. You'll encourage customer loyalty by responding to reviews with a simple thank you, letting them know that you appreciate the time they took to go online and leave you a review. This interaction is even more crucial for customers who leave you negative reviews. Let the customer know that you're sorry for their experience and that you will be addressing the issue (whether that means talking to an employee who is providing poor customer service, providing some sort of compensation to the dissatisfied customer, or even just acknowledging that you will be working to improve your services). Not only could this turn around an unhappy customer, but it will also show potential customers who are reading customer reviews that you are invested in good customer service and striving to make your business better.
Every year, consumer reviews become more and more important to customers making purchasing decisions. The longer you wait to start utilizing customer reviews, the more you're missing out. Online reviews will continue working for you long after they've been posted, creating brand awareness and providing a positive image to potential customers in the short and long term. Don't miss out on the opportunity to let your customers' own words bring you new business; start collecting and managing customer reviews today.
Interested in a company that can help keep you up to date and competitive in the green industry? Spring-Green can help you grow and diversify with our 40 years of experience and our proven expertise in marketing and technology. Learn more about how Spring-Green can expand your lawn care services. Call 1-800-777-8608 or visit us at www.growmygreenindustrybusiness.com.