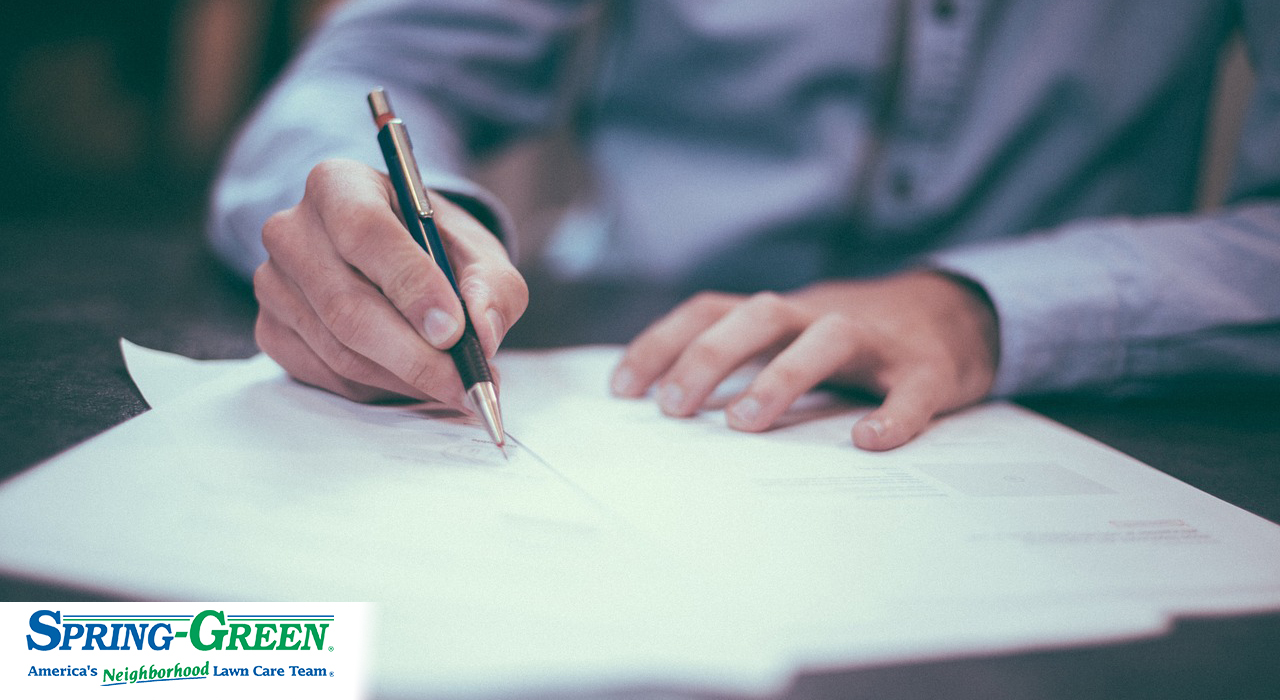 All U.S. employers must complete and retain Form I-9, Employment Eligibility Verification, for every person (citizen and non-citizen) hired for employment. While this form has been around for several decades, a new version was issued by U.S. Citizenship and Immigration Services (USCIS) in 2017.
What Green Industry Business Owners Need to Know About Revised I-9 Form
Make sure your file is dated 7/17/17
Employers must use the newest file, which will have a revision date of "7/17/17 N" at the bottom of the form. If your file still shows a revision date of 11/14/16, you will need to discard that file and obtain the newer file for any new employees you hire. You can download the revised Form I-9 from the USCIS website. Please note that you must continue following existing storage and retention rules for any previously completed Form I-9, and do not need to resubmit anything—just use the new form moving forward.
If you use the wrong file, or don't submit, you'll be fined
Employers who submit an outdated Form I-9 (or don't submit one at all) are subject to a myriad of fines and penalties. Paperwork violations related to I-9 verification can cost you a minimum of $216 to a maximum of $2,156 per violation. Make sure you have filled out the revised file before you submit anything.
The timeline hasn't changed
The timeline for when employers need to complete Form I-9 hasn't changed. You must complete Section 1 of Form I-9 between the date the employee accepts your offer of employment and that employee's first day of employment. You must examine the employee's documents and complete Section 2 of the form within the first three days of employment. Finally, the completed and signed Form I-9 must be retained for three years after the date of hire, or one year after employment is terminated, whichever is later.
The list of acceptable documents
The biggest changes made to Form I-9 are revisions made to List C of the List of Acceptable Documents. Documents that may be used under List C to establish employment eligibility include a U.S. social security card, birth certificate, and more. USCIS added an acceptable document to the list, combined a few forms into one selection, and renumbered list C documents. Here's a breakdown of the exact changes made to the revised Form I-9:
Added Form FS-240, Consular Report of Birth Abroad, to List C.
Combined all certifications of report of birth issues by the Department of State (Form FS-545, Form DS-1350 and Form FS-240) into selection C#2 in List C.
Renumbered all List C documents, except the Social Security card. For example, the employment authorization document issued by the Department of Homeland Security on List C has changed from List C #8 to List C #7.
If you're someone who has prepared policy manuals for your business on filling out Form I-9, it's important to update your materials to reflect the new changes.
So has the name of the OSC—now the IER
The Office of Special Counsel for Immigration-related Unfair Employment Practices (OSC) changed its name to the Immigrant and Employee Rights Section (IER). You can see this name change in the Form I-9 instructions, along with an updated web address where new hires can find out more information regarding I-9 discrimination and their right to work.
The USCIS handbook has also been updated
The USCIS has also updated its comprehensive I-9 handbook, which in addition to reflecting the revised Form I-9 changes has been modernized digitally, featuring a selectable table of contents so you can drill down into the appropriate section.
The 2017 revised form should not affect your hiring process, but it is important to stay informed about updates such as this so you can avoid penalties and slowdowns, particularly when the busy season is starting to ramp up. Ensure that you are using the correct form moving forward, and revise any hiring materials that may need to be updated.
Spring-Green Supporting Your Business
Standard systems, processes, and forms are one of the biggest benefits to owning a Spring-Green franchise. Being a part of the Spring-Green family means you have someone else to help you keep track of new regulations and forms, like the I-9 and many others. Spring-Green's dedicated business consultants provide ongoing support to help you grow your business. "What's kept me here is the corporate staff," said Kenny Gute, Spring-Green Franchise Owner in Boon, IA. "They are very easy to work with. You give them a call, and you get a solution."
Interested in a green industry partner? Spring-Green can help you grow and diversify with our 40 years of experience and our proven expertise in marketing and technology. Learn more about how Spring-Green can expand your lawn care services. Call 1-800-777-8608 or visit us at www.growmygreenindustrybusiness.com.