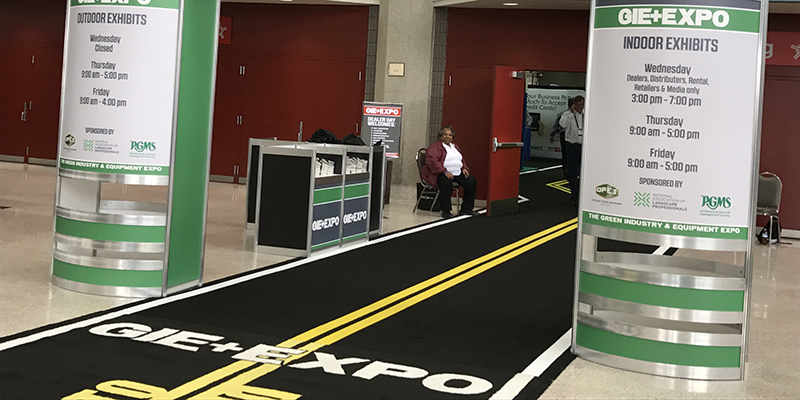 Another Green Industry Expo (GIE) has gone in the books. The 2016 event, the largest lawn care trade show dedicated to landscaping, hardscaping, irrigation and more, had another record-setting year with a 17 percent increase in exhibitor floor space and an 11 percent increase in pre-registration. In an earlier post we advised you on how to make the most of your time at this event, read on to see how we maximized Spring-Green Lawn Care's time at GIE.
What we learned at GIE
Spring-Green was proud to be one of the more than 230 exhibitors at the Louisville, Kentucky-based event. Our staff took the opportunity to meet with some green industry businesses at their headquarters during our travels and learn a bit more about what's new in our business. Some of the highlights for Spring-Green included:
GIE's Power-Up Morning Session featuring Olympic Gold Medalist Shannon Miller talking about "The Gold Medal Mindset."
Lots of great products in the New Product section and the Outdoor Demo area, such as a radius mower from EXMark and Caterpillar's hybrid excavator and skid steer 304E2 EXT.
The increase in cordless products across the board, as more communities ban or limit fuel-burning equipment. There were new cordless lines from new cordless lines from Husqvarna, Snapper, Stihl and Toro to check out.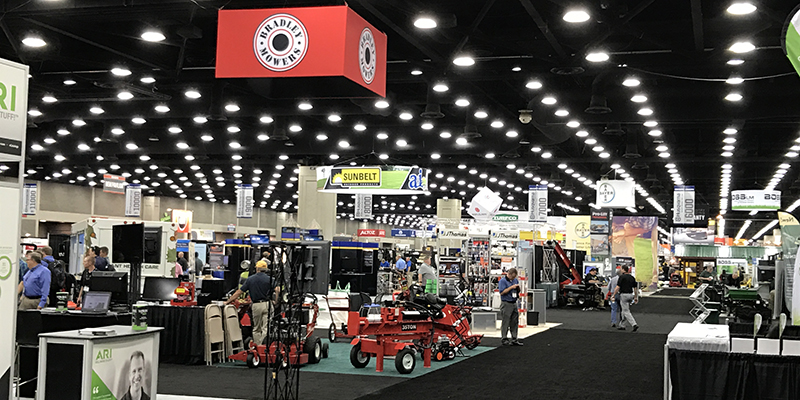 Raffle winner
GIE attendees who stopped by the Spring-Green booth were invited to provide their contact information to be included in a raffle drawing for $100 in scratch-off tickets. Sixty people provided their information, and the winner was Jason Dominick, of Dominick Lawn and Landscape. Congratulations, Jason!
A wide variety of green industry business owners expressed interest in learning more about how Spring-Green can help them diversify their green industry business. From traditional lawn and landscape operations to design/build, business owners of all types are seeing the value in adding a predictable business like Spring-Green to their portfolio.
Enjoying some downtime
But it wasn't all work for Spring-Green at GIE. The staff that attended also took the advice that was offered in our previous post to go out and enjoy some time together away from work. For Spring-Green this meant time enjoying a meal while watching their Chicago Cubs win on Thursday night and talking shop with some franchise owners, candidates, and vendors..
Contact Spring-Green to learn how you could benefit from our almost 40 years of collective knowledge to ensure your financial future. Discover how we can help your green industry business expand and diversify. Call 1-800-777-8608 or visit us at www.growmygreenindustrybusiness.com.