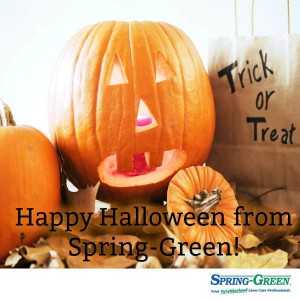 Sooner rather than later, winter will be here and with it, the holiday season. Our homes and lawns may be festooned with decorations now, but it's only a matter of time before many are blanked in a sea of white. As our lawns and gardens take a much-deserved break from giving us the beautiful views we love, why not take the time to make sure that you, too, are finding a good balance between work and play?
While we're taking a well-deserved rest from a hectic year, Spring-Green is always working to make the services we provide even better. This is also the time of the year all our franchise owners come to the Plainfield, Illinois support center where they attend 2015 business planning meetings in preparation for next year. While there, they learn from the best and brightest lawn care professionals in the industry. Topics of discussion will include more efficient means of evaluating properties and leveraging technology to devise the best strategies to provide the kind of lawn care services that have made Spring-Green the first choice for hundreds of thousand of Americans.
At Spring-Green, lawn care is always on our minds regardless of the weather forecast. Happy Halloween (and don't forget to fall back on Saturday night)!