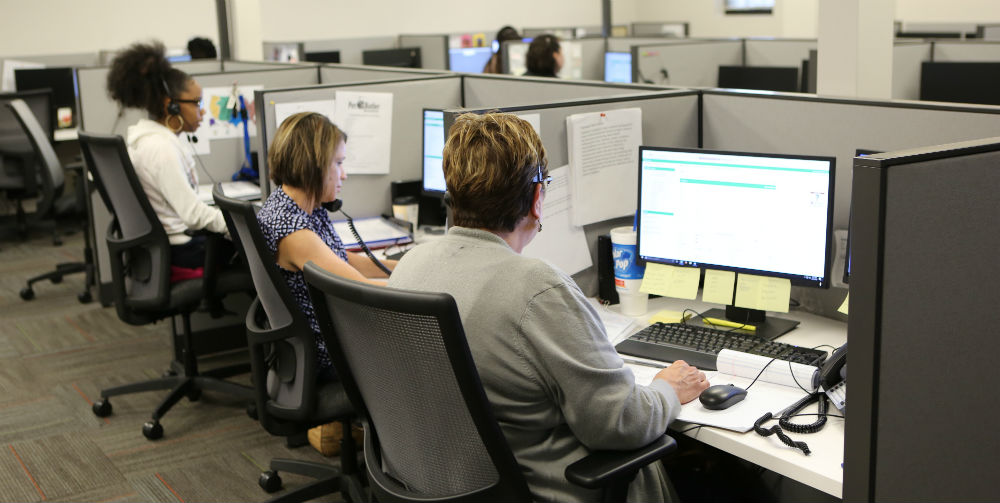 Your business is booming, your customers are happy, and you're earning profits—what benefit could franchising or franchise support possibly give you? If you're thinking like this, you may want to take a step back and look at the bigger picture. Successful business owners still have plenty to gain from becoming a franchise owner.
You can't be in two places at once, and as a business owner you're probably already juggling more than you can really handle. Think of franchise support as a helping hand to keep all those balls in the air, and even add a few more. Here, we'll break down some of the reasons you should consider franchise support, if you aren't already.
Reasons to Consider Having Franchise Support
Call Center
The larger your business becomes, the harder it is to keep up with the calls that come in—and the ones that need to go out to continue growing the business. You can't answer every phone call yourself, nor do you have time to research and make cold calls. With franchise support, most franchises have a call center that will handle the intense influx of inbound and outbound calls from customers during peak selling seasons, maximizing every inquiry and allowing you to focus your team on providing superior customer service.
Operations
The franchise support that a business receives for operations allows you to own the business, not the work. Franchises have a deep reservoir of operational knowledge and experience that has been refined and perfected over the years. These processes are designed to maximize efficiencies, lower your overhead, and improve bottom lines. When your processes, equipment, and programs are solid, you can focus more on building up your business.
Marketing
The green industry is extremely competitive, so marketing is a huge component of growing a successful business. No doubt you are already marketing your brand, but why not entrust this crucial element to digital and marketing experts in this field? With franchise support, a franchise can help build you more accurate target lists, so you're spending your money reaching out to the right people.
It will also continuously monitor analytics in real time, so you're always on top of how much of a return on investment you're getting. Further, some franchises provide digital marketing support, helping you navigate the newer world of online and social media marketing. Digital marketing is proving to be more and more important as each year passes, and if you're not taking advantage of it, you're missing out on a lot of potential.
Peer Support
When you become a franchise owner, you're no longer in this on your own. As an independent business owner, you would never dream of calling up a competitor for advice. With franchise support, you'll have a whole network of other franchise owners who do exactly what you do at the ready. You can bounce ideas off of them, ask for advice, share insider tips, or even compare data. Peer-to-peer support helps ensure everyone continually improves.
Think about how much time and effort you put into calling, scheduling, training, process development, and marketing. Now imagine what you could do if those tasks were taken out of your hands. That's the true value of franchise support. Your business may be thriving, but there's always the potential for further growth and success.
In Business For Yourself, Not By Yourself
Don't just take our word for it, though. Spring-Green franchise owner Barry Robinson owned a lawn care business for forty years and thought he knew it all. "The hardest thing for small business people…is to admit that there's somebody that can do a better job than you can. You have to open your mind up to that and get out of your own way."
Let the experts at Spring-Green help you manage your growth with our 40 years of experience and our proven expertise in marketing and technology. Learn more about how Spring-Green can expand your lawn care services. Call 1-800-777-8608 or visit us at www.growmygreenindustrybusiness.com.