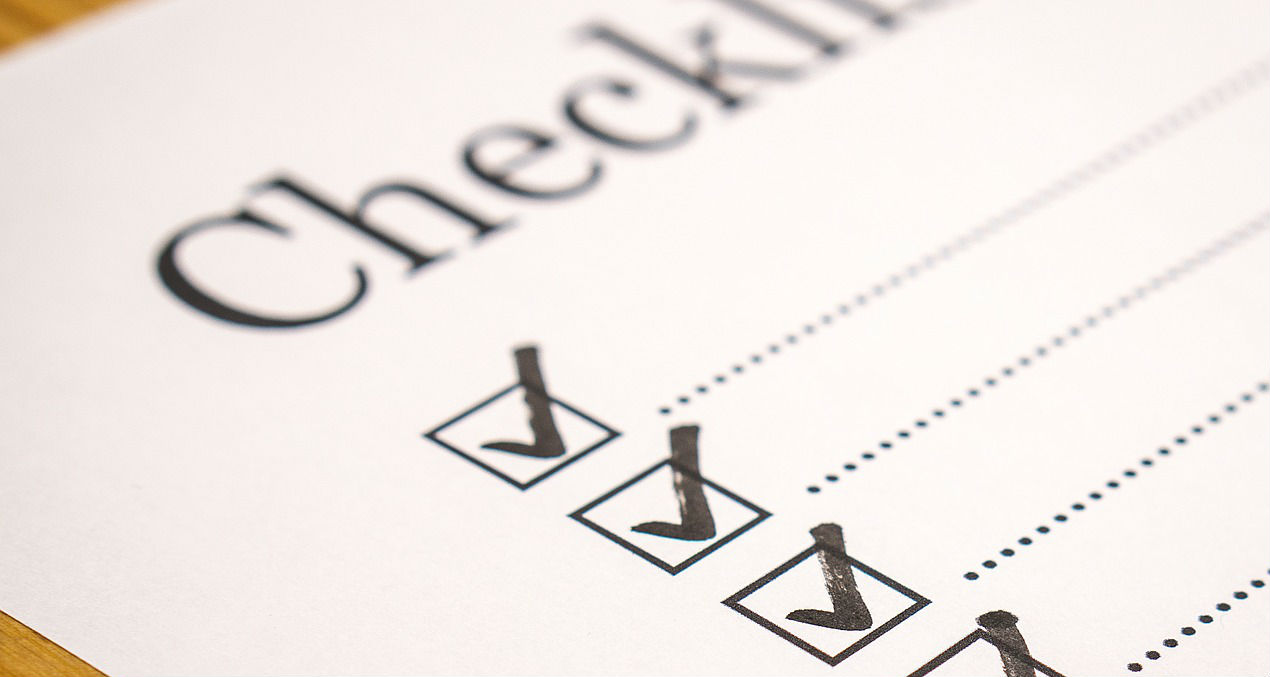 Checklists—they can make your business life so much easier. If you want to get control over your company's spending, evaluate your teams performance on job sites, and organize every department, then you need to incorporate checklists to meet your goals.
Checklists to Consider In Your Business
As you probably realize, there is a slew of checklist templates available online. But do you know which ones are the best for your green industry company? Your managers or crew leaders benefit the most from checklists. So, empower them to take their leadership roles seriously when you delineate your expectations.
Here are five checklist examples to get control of your lawn care, landscape, or pest control company:
1. Intake checklist for new customers: This list can be used by your office manager when a prospect calls to make an appointment for one of your services. Your crew leader could have a list for first-time customers too—where it's filled out before and after the first visit.
2. Supplies Checklist: These lists can be used in the shop, office, or even by crews out in the field. Knowing your supply inventory allows for timely orders and eliminates rush delivery fees.
3. Job site checklist: Before your crews leave a job site, have a checklist for the technicians to fill out. Making sure job notes are made, service items are complete, equipment and supplies are back on the truck, and all the paperwork and customer service items are complete will keep your team efficient and the customer happy.
4. Truck checklist: This checklist should have a list of duties that the crew leader and team are responsible for, such as truck maintenance, cleaning out the truck, washing the truck, and supplies to keep stocked. A job completion checklist also has space for any notes and the crew leader's signature.
5. Checklists at start and end of day: There's a routine that needs to be completed both at the beginning and at the end of the day. Does the team need to check gas levels in mowers? Do blades need to be sharpened? Need to restock supplies? Keeping the team efficient will reduce frustration and stress, as well as save money by reducing labor costs.
Tools and Platforms to Keep You Organized
The chances of completed checklist increase with specialized software; there are many software programs to consider organizing you and your staff.
Go with a system that will help you streamline checklists for your entire company. A few to consider might be LawnPro Software, Yardbook, and Include Software.
If you seem to be in your truck, on the road, more than in the office check out this blog on 8 Office Apps To Help Run Your Green Industry Business.
Systems and processes are one of the biggest benefits to owning a Spring-Green franchise. Our dedicated business consultants provide ongoing support to help you grow your business. The Spring-Green operating manual lays out all the processes, check list, and structure needed to run a well-organized and efficient business.
Spring-Green can help you grow and diversify with our 40 years of experience and our proven expertise in operations and marketing. Learn more about how Spring-Green can expand your lawn care services. Call 1-800-777-8608 or visit us at www.growmygreenindustrybusiness.com.