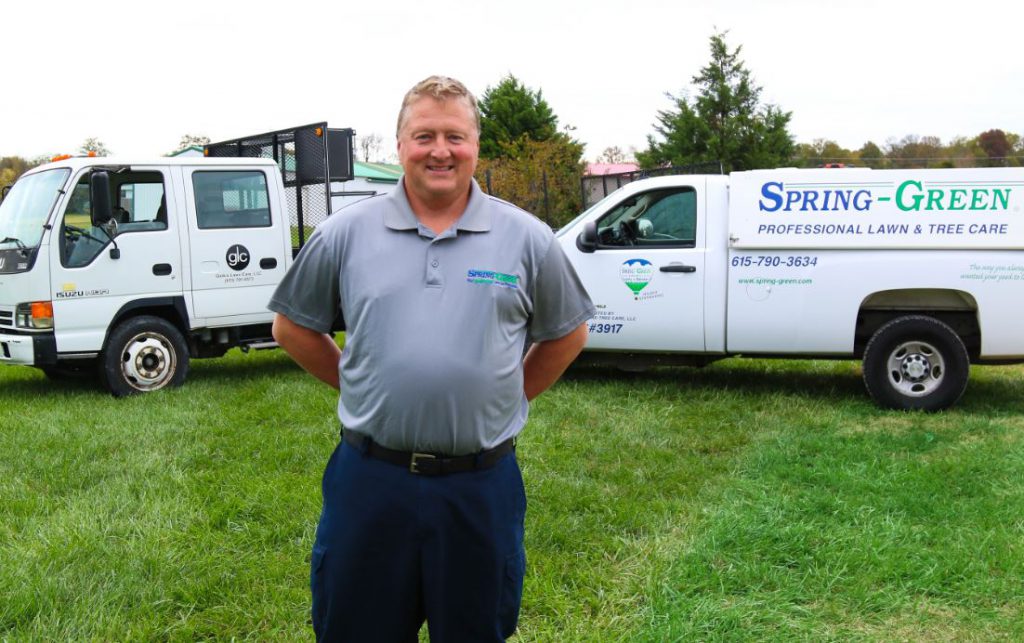 A takeaway from 2020 is being deemed an essential business that provides some clarity for business planning purposes. For example, at Spring-Green Lawn Care, we have been operating as an essential business meaning there has been little interruption during COVID-19. Our Franchise Owners have been steadily gathering a recurring revenue stream from their loyal customers throughout the pandemic. We see a mutually beneficial opportunity to give back and have developed a stimulus plan to help existing Green Industry owners diversify into an essential and profitable business.
Our stimulus plan has been created for qualified, Green Industry business owners, who are seeking to diversify and expand their service by adding a Spring-Green franchise to work in conjunction with their existing business.
The Spring-Green Stimulus Plan is a program compounding of three parts: A waived franchise fee, a marketing loan with qualified forgiveness, and reduced royalties.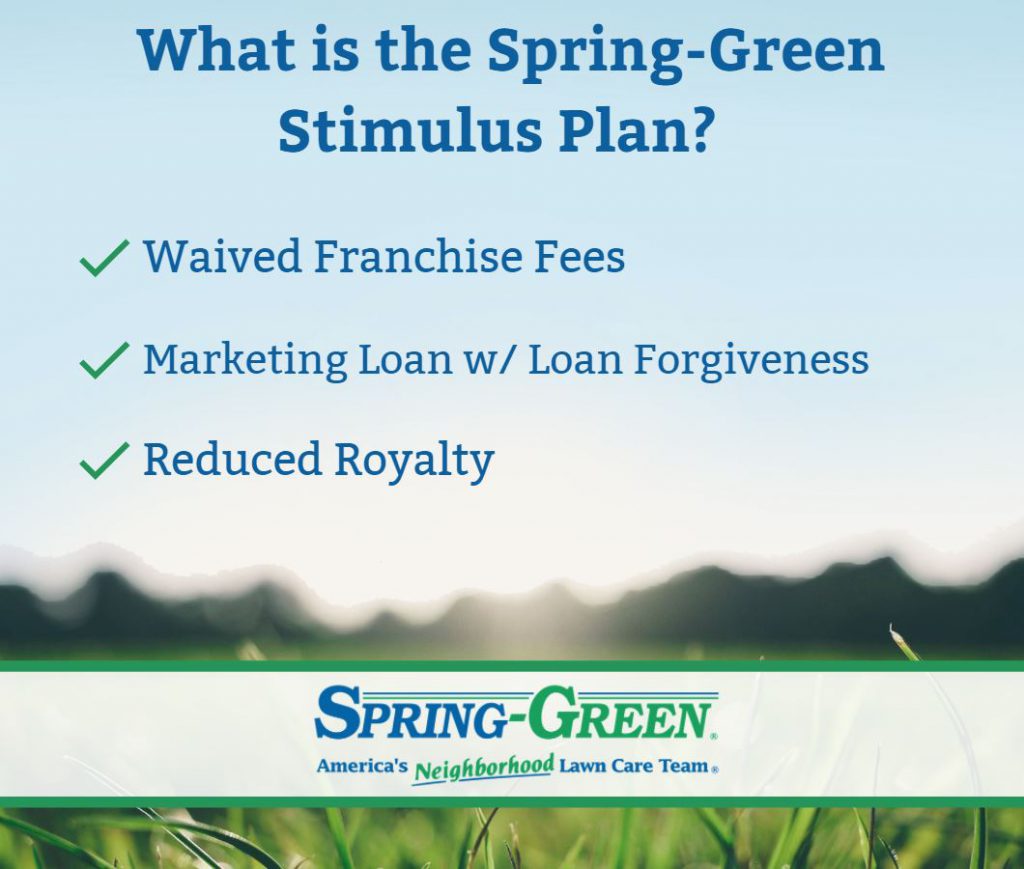 Ted Hofer, CEO explains, "In the last decade, we have amassed a collection of success stories of existing green industry owners who have leaned on Spring-Green to help them succeed. The pandemic is just another example of the value of being part of this organization. In challenging times, having a dedicated team who is focused on your success and a network of business owners who are facing the same challenges, is crucial. We have a history of rising to the occasion and a culture that recognizes the importance of your family business."
Spring-Green is America's neighborhood lawn care team. We have strategically positioned our franchise opportunities to work in conjunction with your existing Green Business. Our goal is to help our Franchise Owners create successful, diversified businesses through extensive marketing tools, personalized support, and a true business methodology. To learn more about our new Stimulus Plan, click here!