From the desk of Harold Enger, Spring-Green's lawn care expert:
I recently attended the Lawn Care Summit from December 3rd until the 5th in Tampa, FL. This program is hosted by the Professional Landcare Network (PLANET) and the National Pest Management Association (NPMA), and has been for the past six years. There are numerous state-sponsored turf education programs that occur throughout the year, but the Lawn Care Summit is the only national meeting that presents topics that may be of interest to anyone and everyone.
About 150 professionals from lawn care and pest management companies attended this conference. It was refreshing to be in warm and sunny Tampa instead of cold and dreary Chicago during December, and the topics discussed were timely and informative.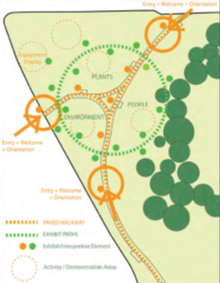 The conference was divided into two tracks: business building and technical topics. I spent most of my time following the technical topics track. The topics included diagnosing application damage on lawns and landscapes, advancements in fertilizer technology, and controlling problematic weeds.
There was also a presentation on the new Grass Roots initiative, sponsored by the USDA, U.S. National Arboretum in Washington, D.C., and the National Turfgrass Federation. Grass Roots is an outdoor exhibit at the National Arboretum that highlights and explains the important role that grasses play in protecting the environment, as well as contributing to the economy and to the health and well-being of American society. I look forward to visiting the exhibit next year when I attend the annual PLANET Day of Service in Washington, D.C.
Two of the presentations centered on the current concerns about pollinator health and alleged pollinator decline. This is a major concern for the lawn care industry since the use of pesticides has been listed as a contributing cause of alleged decline in pollinators, such as honey bees and butterflies. To put it simply, there is no one cause for the condition commonly known as Colony Collapse Disorder. It is a complex issue with several factors that play a role in this condition.
Even though I am finishing up my 37th year in the lawn care industry, I still enjoy attending these conferences. There are always new things to learn, changes in recommendations, and new university research about plants and the products we use to control pests or grow healthier plants. It is also an opportunity to reconnect with familiar fellow lawn care professionals and meet new ones, too.
Finally, staying current on what is happening within the industry helps to provide the best service to our customers, which is the most important reason of all. Ready to put our knowledge to work for you? Learn about diversifying your business with a Spring-Green franchise.